Roger Federer, who won Wimbledon at 21, 22, 23, 24, 25, 27 and 30, won it again Sunday at 35, further cramming his name into a men's tennis record book in which it appears almost as rampantly as it would in a biography.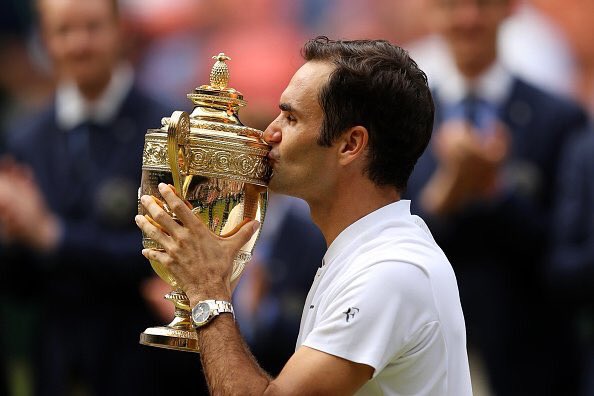 With his 6-3, 6-1, 6-4 passage through the sporadically scary but diminished Croatian, Marin Cilic, Federer not only surpassed all other male Wimbledon champions with his eight titles. At 35 years, 342 days old, he became the oldest Wimbledon champion in the Open Era, as well as the oldest Grand Slam champion since Ken Rosewall won the Australian Open in 1972, a category in which Federer surpassed the 2017 Australian Open champion Roger Federer.
Even all that wouldn't cover the milestones, as it seldom does with Federer. He also extended his Grand Slam title total to 19 to arrange an arrival in New York in late August with a stunning yet realistic chance at 20, which would have seemed farfetched only six months ago.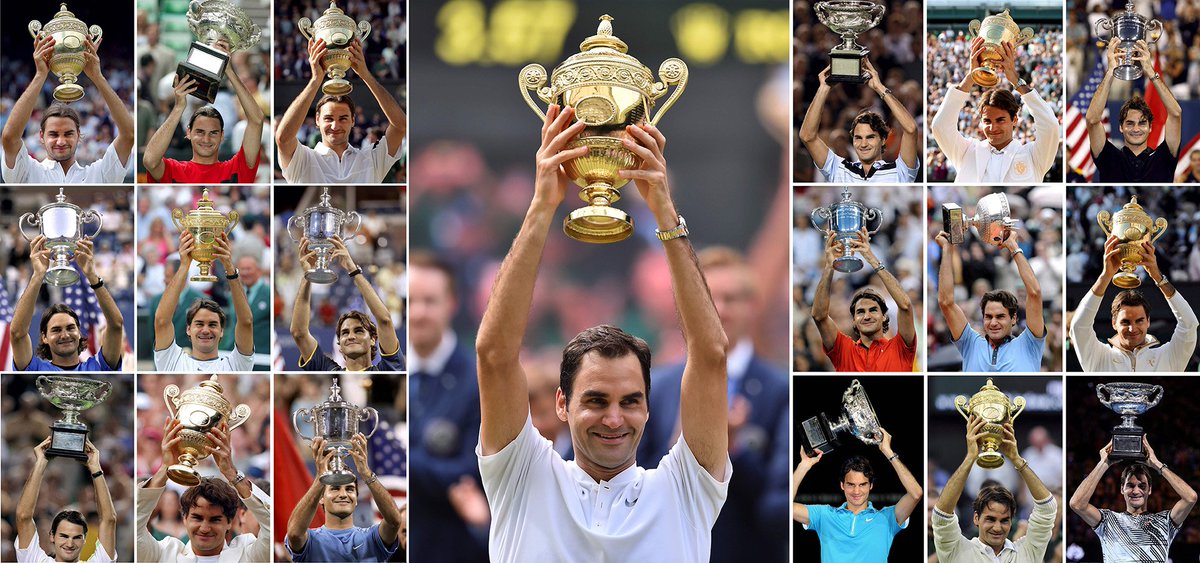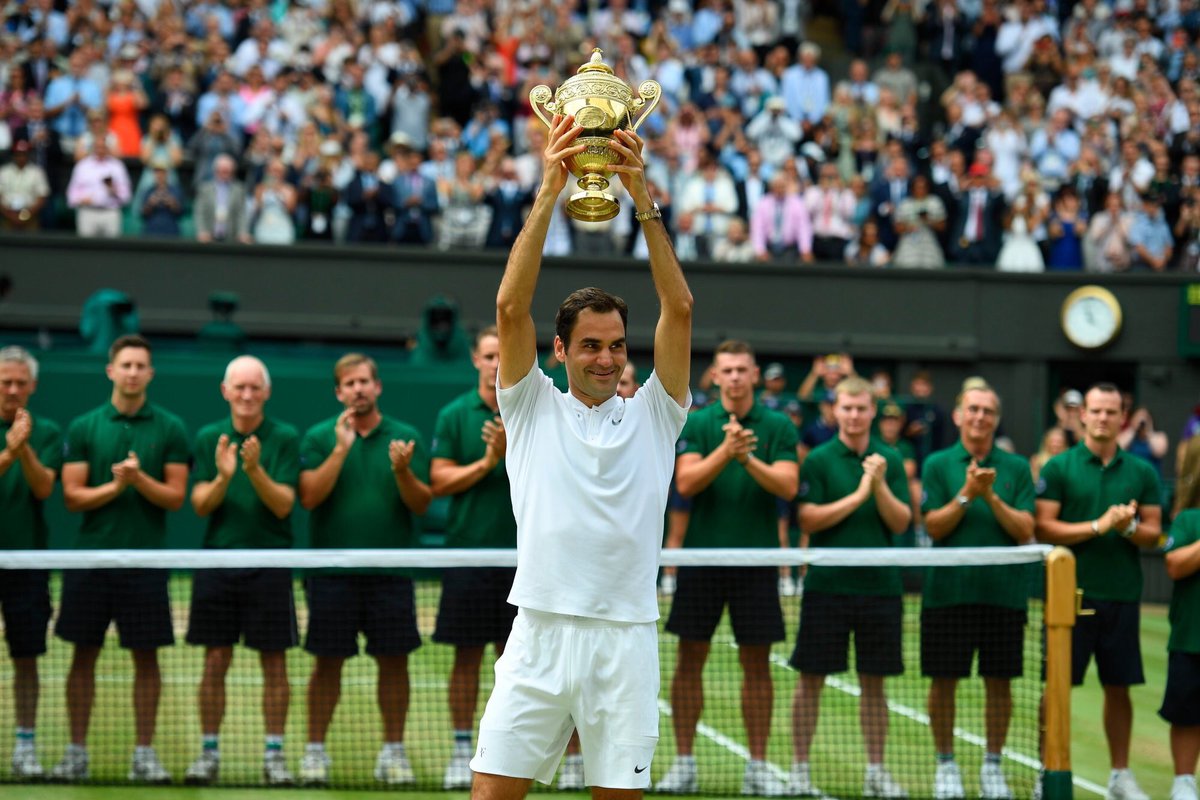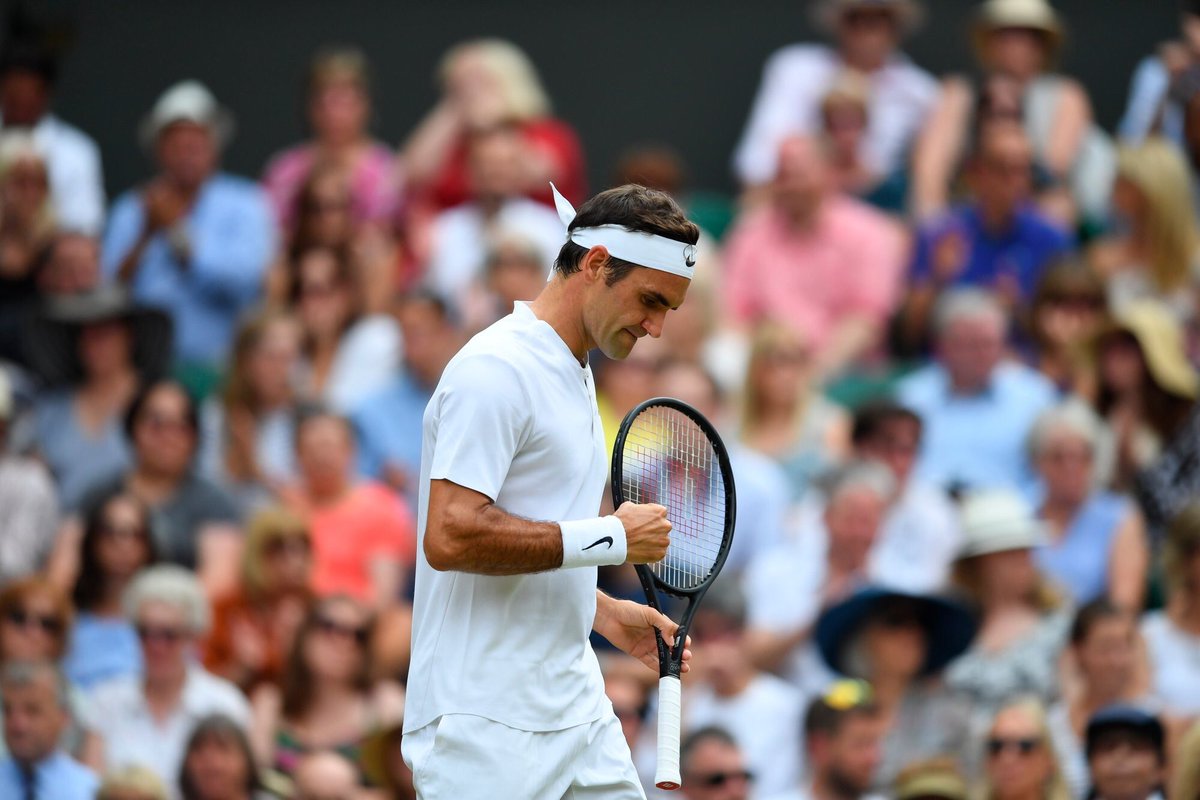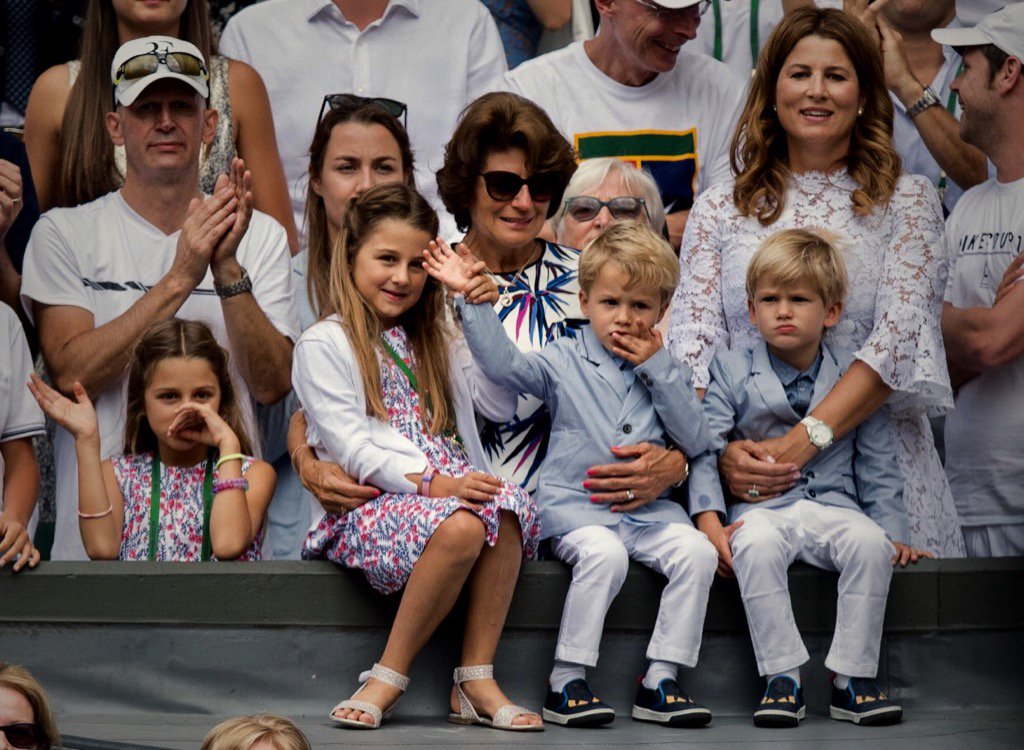 Roger's 2 sets of twins & his wife, Mirka
Congratulations to him!