Rolling Stone magazine has put liberal
Canadian
Prime Minister
Justin Trudeau
on the cover of its latest issue and asks: 'Why Can't He Be Our President?'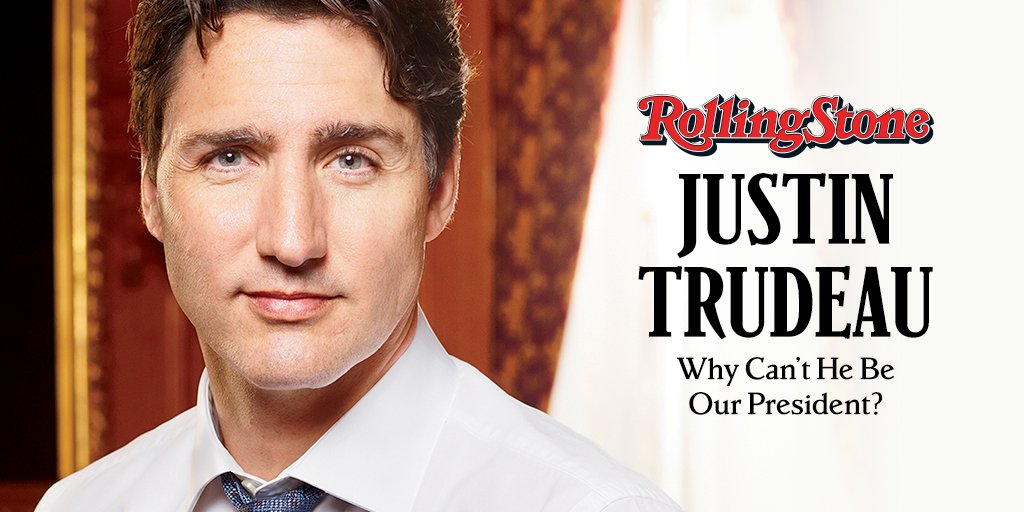 Perhaps recognizing that only American-born US citizens can become president, the magazine takes a different tack on its website.
There, its headline for the article posted Wednesday is: 'Justin Trudeau: Is the Canadian Prime Minister the Free World's Best Hope?'
Trudeau is pictured with his shirt sleeves rolled up and perched on the edge of a desk.
The Internet Reacts: