Halle Berry on a red carpet appearance at the 2017 San Diego Comic-Con opened up about "aging gracefully" and how she feels about her 51st birthday coming up next month. (August 14).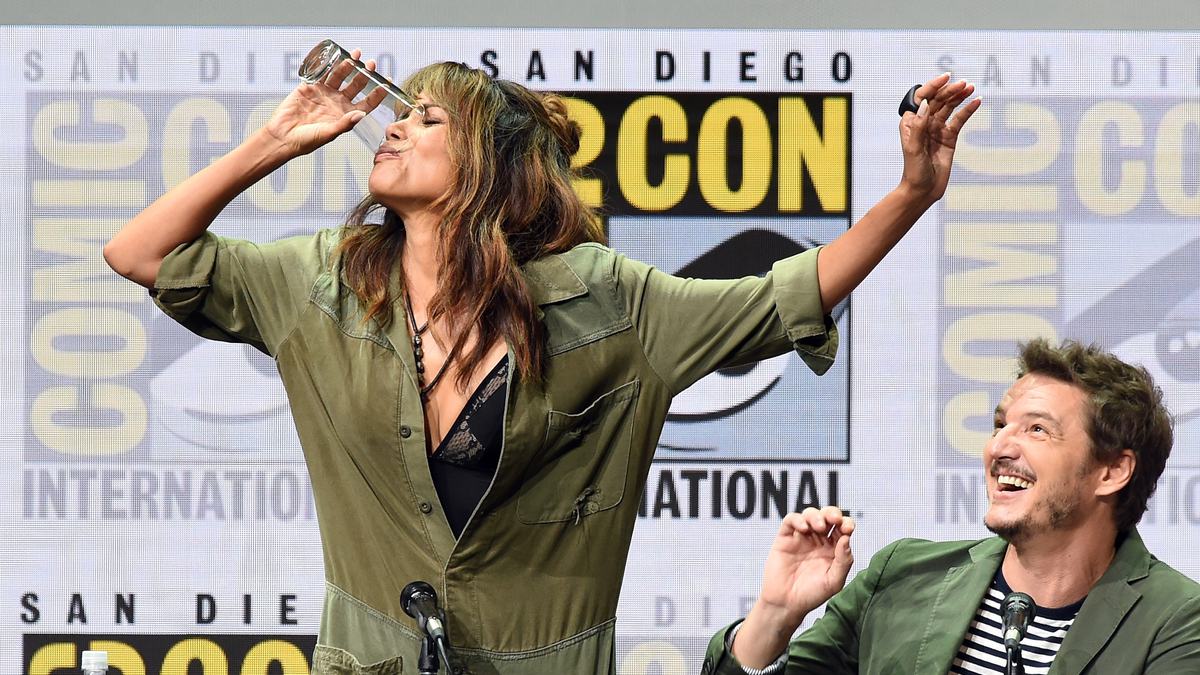 "As I've gotten older I realize that age is just a number," the Oscar-winning actress told
Sibley Scoles
while promoting her new flick
Kingsman: The Golden Circle
.
"It doesn't define me. It doesn't define my happiness or what I can and can't do as I get older."
The
Kidnap
star also explained that she's focused on being "a beacon for aging gracefully and accepting every stage of life that you're at."
She added, "Working hard to keep together what you got because this is all we have, and not just physically, but intellectually."
And when it comes to staying positive and humble, Ms. Berry certainly walks the walk
and
talks the talk as she revealed to us that she doesn't spend too much time basking in the glow on her birthday.
"I never once had a birthday party," she told us while reiterating that she's never celebrated her birthday on her own. "It's just something I do for my kids."
The mother of two did say, however, that she celebrates Mother's Day. "That's the day I take credit for…I work so hard as a mom!"