A renowned actor, ace broadcaster, seasoned writer and poet, Pa Adebayo Faleti died on Sunday at the University College Hospital (UCH) Ibadan. He was 86.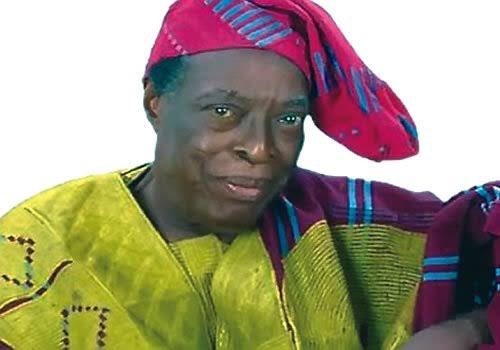 Pa Faleti was a Yoruba translator, TV exponent and a pioneer staff of the first television station in Africa, Western Nigeria Television, WNTV.
He was responsible for translating Nigeria's National anthem from English to Yoruba. He also translated

speeches

by the former Military President of Nigeria, Ibrahim Babangida and Chief Ernest Shonekan, Head of National Interim Government of Nigeria, from English to Yoruba.
Faleti published a

dictionary

containing the formal or official use of Yoruba names. He received many awards, both locally and internationally, including the national honour of Officer of the Order of the Niger, OON, the Festival of Arts award with Eda Ko L'aropin and the Afro-Hollywood Award for Outstanding Performance in Arts.
In 1949, he founded a theatre group called Oyo Youth Operatic Society. After working for some time, he went back to school and completed his primary school education and in 1966, he gained

admission

to the University of Dakar in Senegal where he later obtained a Certificate of proficiency in French Language and Civilization.
Two years later, he graduated from the University of Ibadan, Nigeria, with an honours degree in English. In 1971, he attended the Radio Netherlands Training Centre in Hilversum, the Netherlands, and received a certificate in Television Production.
His acting, writing and movie production credits include
Thunderbolt: Magun (
2001),
Afonja
(1 & 2) (2002),
Basorun Gaa (
2004), and
Sawo-Segeri
(2005). Faleti, in addition to many honours was a Fellow of the Nigerian Academy of Letters.
He is survived by three wives and 15 children.
RIP sir.