Two of the six missing teenagers from a Burundi robotics team were seen entering Canada, according to police.
Police have received reports that two of the Burundi teenagers gone missing after an international robotics competition were seen crossing the border into Canada.
The search for all the teens is ongoing, but police have no indication of foul play in their disappearance, Metropolitan Police spokeswoman Aquita Brown said.
The teens seen crossing into Canada were 16-year-old Don Ingabire and 17-year-old Audrey Mwamikazi, Brown said.
There was no official indication Thursday that any of the teens were trying to avoid returning to their homes in Africa, but a leader in the Burundian community in the U.S. suggested that they may be intending to seek asylum.
Immigration attorneys said an asylum application could take years to sort out.
Police tweeted missing person fliers Wednesday asking for help finding the teens, who had last been seen at the FIRST Global Challenge around the time of Tuesday's final matches. The missing team members include two 17-year-old girls and four males ranging in age from 16 to 18.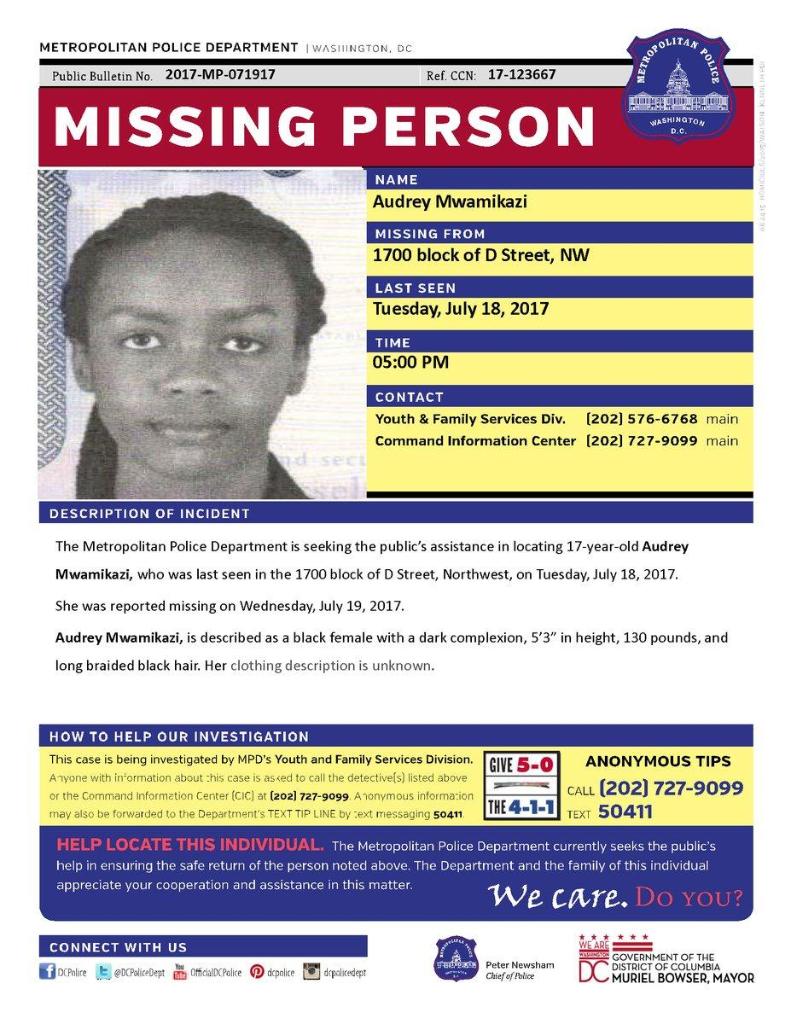 #