President Donald Trump took a break
from tweeting Reddit memes
on Monday to weigh in on the case of London's Charlie Gard, offering his "help" to a terminally ill baby at the center of a protracted legal battle over whether the 10-month-old's life support should be withdrawn against his parents' wishes.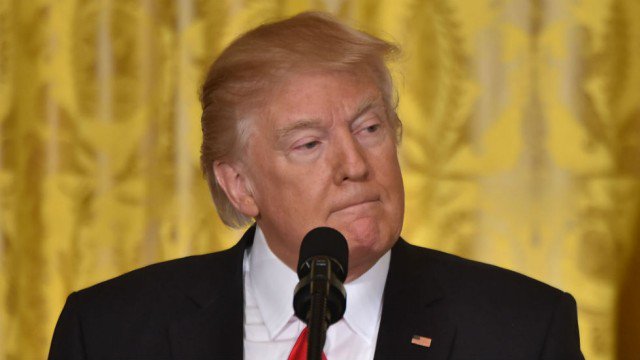 The case has inspired sympathy and donations from people around the globe and sparked a debate over parents' versus states' rights.
Charlie suffers from a rare genetic disease known as mitochondrial DNA depletion syndrome. The disease causes progressive muscle weakness and extensive brain damage. As a result, Charlie is unable to breathe on his own and uses a ventilator.
His parents, Chris Gard and Connie Yates, have been fighting to send Charlie to the United States, to receive a medical intervention called nucleoside bypass therapy, an oral medication that has only been taken by a handful of sufferers, and none with Charlie's specific faulty gene, but his doctors in the intensive care unit at
Great Ormond Street hospital
have argued the proposed treatment is experimental and has no chance of saving the baby's life.
If we can help little

#CharlieGard

, as per our friends in the U.K. and the Pope, we would be delighted to do so.

— Donald J. Trump (@realDonaldTrump) July 3, 2017
— Reggie N Bollie (@ReggieNBollie) June 30, 2017