Mama Tina is the first of the family to speak out since Beyoncé and Jay-Z
officially debuted twins
Rumi and Sir Carter on Instagram.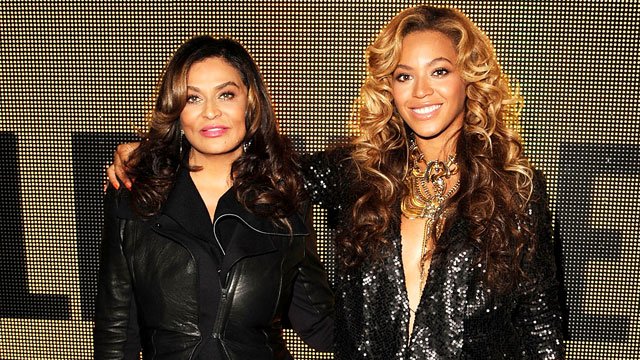 She spoke briefly with ET's Denny Directo at the 19th Annual DesignCare hosted by the Hollyrod Foundation in Los Angeles on Saturday.
"We're very excited!" Tina gushed about the family's new additions, adding that we'll have to wait to hear from Beyonce herself on the significance of the twins' names, Rumi and Sir.
While Bey and her husband, JAY-Z, certainly have their hands full at home, Tina said that the two couldn't be more excited. "It's a wonderful experience," she raved.
It seems Blue Ivy has also taken to her new role as big sister. "She's very proud and very excited," Tina shared. "She's a good big sister, she really is."
"She cares for them a lot," Tina's husband, Richard Lawson, added.
As for JAY-Z's revealing new album, 4:44, Tina said she wasn't surprised at how candid the rapper was on the record because "it's art" — though she wouldn't say whether Beyonce was working on another album after giving birth to the twins.
Beyonce and Solange's mom was, however, happy to speak about the Hollyrod Foundation.
"It's very important because this is such a great cause and it assists families in need, people that are affected by Parkinson's disease and autism, and Holly [Robinson Peete] is just such an amazing woman," she said. "I'm just thrilled that they do this, and I'm excited about it, because it's my first [event for the organization]."