O.J. Simpson is about to be a free man.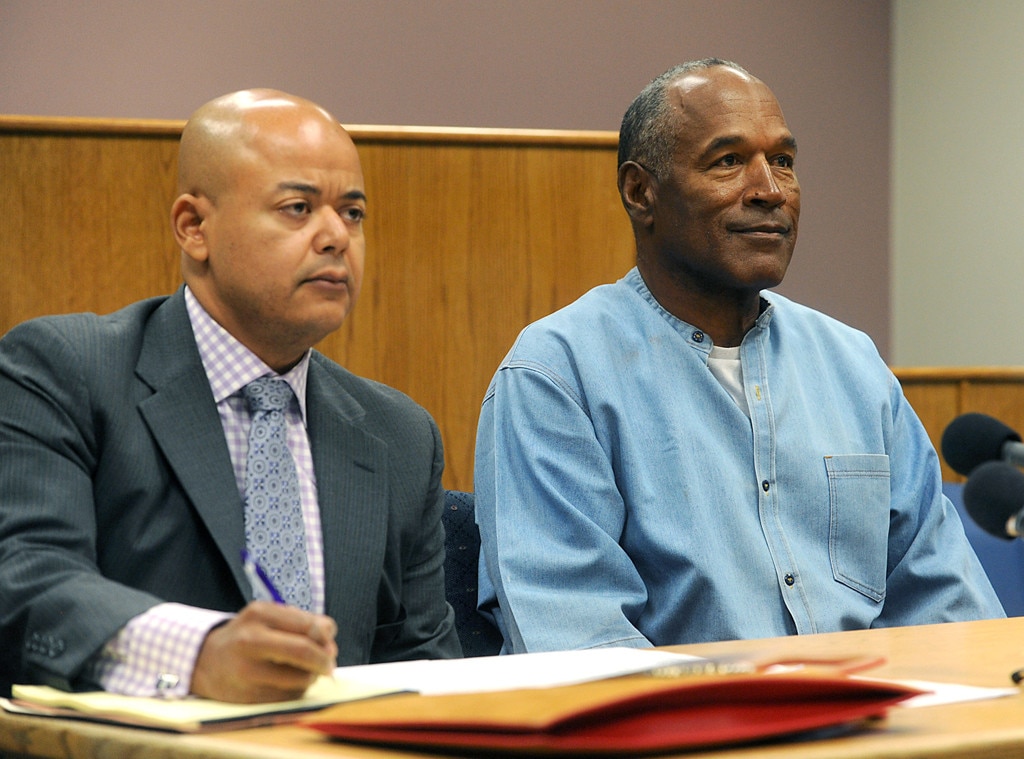 After nearly nine years in prison, the notorious football star—also known as Orenthal James Simpson—will be released from the Nevada Lovelock Correctional Center in October. A panel of four parole commissioners granted him parole today with a total of four unanimous votes.
O.J. was set to

serve

a 9- to 33-year sentence at the prison—a sentencing that came after

he was convicted

in 2008 of kidnapping and armed robbery, along with 10 other charges.
"Our decision, although difficult, is fair and just," one officer told the court.
At the time of the 2008 trial, prosecutors said the Hall of Famer (along with five other men) were armed with deadly weapons when they walked into a Las Vegas casino hotel room back in September 2007 where they stole memorabilia such as signed game balls and photos.
Four co-defendants pleaded guilty to felony charges before the trial and later testified for the prosecution. O.J.'s defense team, on the other hand, argued that the athlete was simply trying to retrieve his personal items that had been previously stolen.
During the hearing today, Simpson stuck to that defense, reiterating that he was trying to get back what he said was "personal," stolen property, including "intimate family photos" and documents of his accomplishments.
However, at this point, he said the most important thing to him now is to return to his family. He noted that he's been clean over the last nearly nine years of his prison sentence and is ready to return to life as a free man.
Watch: