Former president Jimmy Carter was taken to a hospital Thursday for dehydration while in Winnipeg, according to a news report.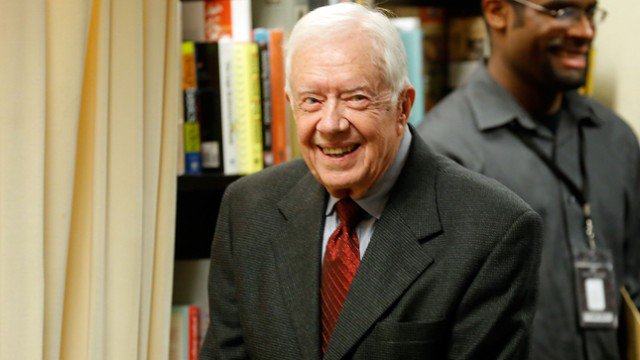 The 92-year-old was in Canada helping build a Habitat for Humanity home when he "collapsed," a volunteer told CBC News, triggering a rush of paramedics and firefighters to assist him. An ambulance took Carter to a hospital.
"President Carter has been working hard all week. He was dehydrated working in the hot sun and has been taken offsite for observation. He encourages everyone to stay hydrated and keep building," a statement from the Carter Center said.
As a precaution, Carter was transported to St. Boniface General Hospital for re-hydration, and former first lady Rosalynn Carter is with him, the center said.
Jimmy and Rosalynn Carter are the organization's most prominent supporters, and since 1984 have built, renovated or repaired almost 4,000 homes globally, according to the nonprofit's website.
The Carters arrived in Canada this week to build or repair as many as 100 homes across Canada in four days, ending Friday, the organization said.