After President Donald Trump was criticized for having his daughter Ivanka sit in for him at the G-20 summit, former first daughter Chelsea Clinton questioned Trump's claim that she could have sat in for
her mother without any controversy, had Hillary Clinton
won the presidency instead.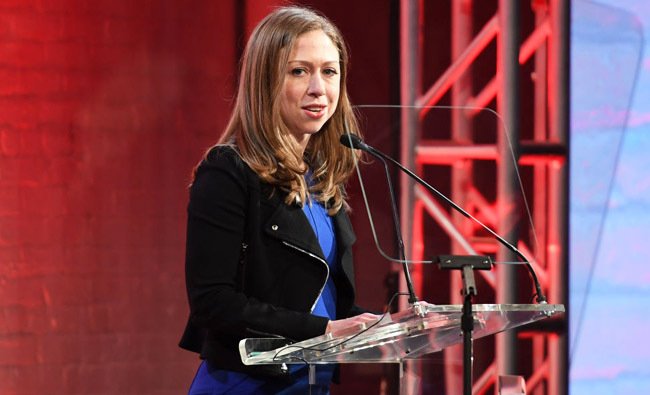 Ivanka Trump, an official but unpaid presidential adviser, sat between British Prime Minister Theresa May and Chinese President Xi Jinping during a working session at the summit last week, prompting accusations of nepotism.
On Monday, Trump tweeted that "the Fake News" would cheer if Clinton had stood in for her mother "as her mother gave our country away."
If Chelsea Clinton were asked to hold the seat for her mother,as her mother gave our country away, the Fake News would say CHELSEA FOR PRES!

— Donald J. Trump (@realDonaldTrump) July 10, 2017
Clinton responded to Trump's tweet by arguing neither of her parents would have asked her to fill in for them at a meeting. She then questioned the real meaning of Trump's tweet:
Good morning Mr. President. It would never have occurred to my mother or my father to ask me. Were you giving our country away? Hoping not.

https://t.co/4ODjWZUp0c

— Chelsea Clinton (@ChelseaClinton) July 10, 2017
Clinton has been a vocal critic of Trump since he won more electoral votes ― and the presidency ― in 2016, defeating her mother despite losing the popular vote by almost 3 million.