Chance the Rapper, Rihanna, BTS and Katy Perry have been named as a few of the 25 most influential people on the Internet in
Time
's third annual roundup.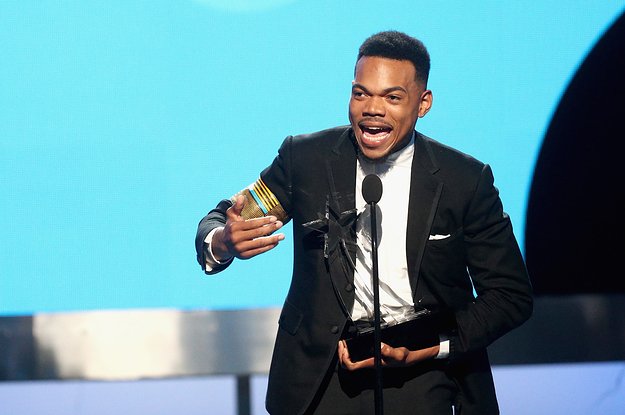 The magazine explains it looked at global impact on social media and overall ability to drive news while compiling the list, which is not ranked.
Chance the Rapper

is praised for his "mastery of the Internet" in the writeup. Time notes that the Chicago MC became one of hip-hop's top players without a record deal, using the web as a tool to distribute all three of his mixtapes and an album while building a relationship with his fans.
Regarding

Rihanna

, the magazine says: "The 29-year-old singer approaches social media with the same aplomb and fearlessness that has become her trademark across music, fashion and culture." She's recognized for her direct connection to both fans and haters, as she regularly "RIHplies" to her Instagram comments.
Katy Perry

made the list for "ditching her script" for a recent 96-hour YouTube livestream during which she went to therapy, meditated, practiced yoga and slept while the cameras were rolling. After the promo for her

new album, Witness

, she became the first person to pass 100 million followers on Twitter.