U.S. comedian Roseanne Barr,,65, said she was tired of "being attacked and belittled" and blamed sleep aid Ambien for her tweet that compared a black former Obama administration official to an ape, a racist remark that sparked a wave of outrage.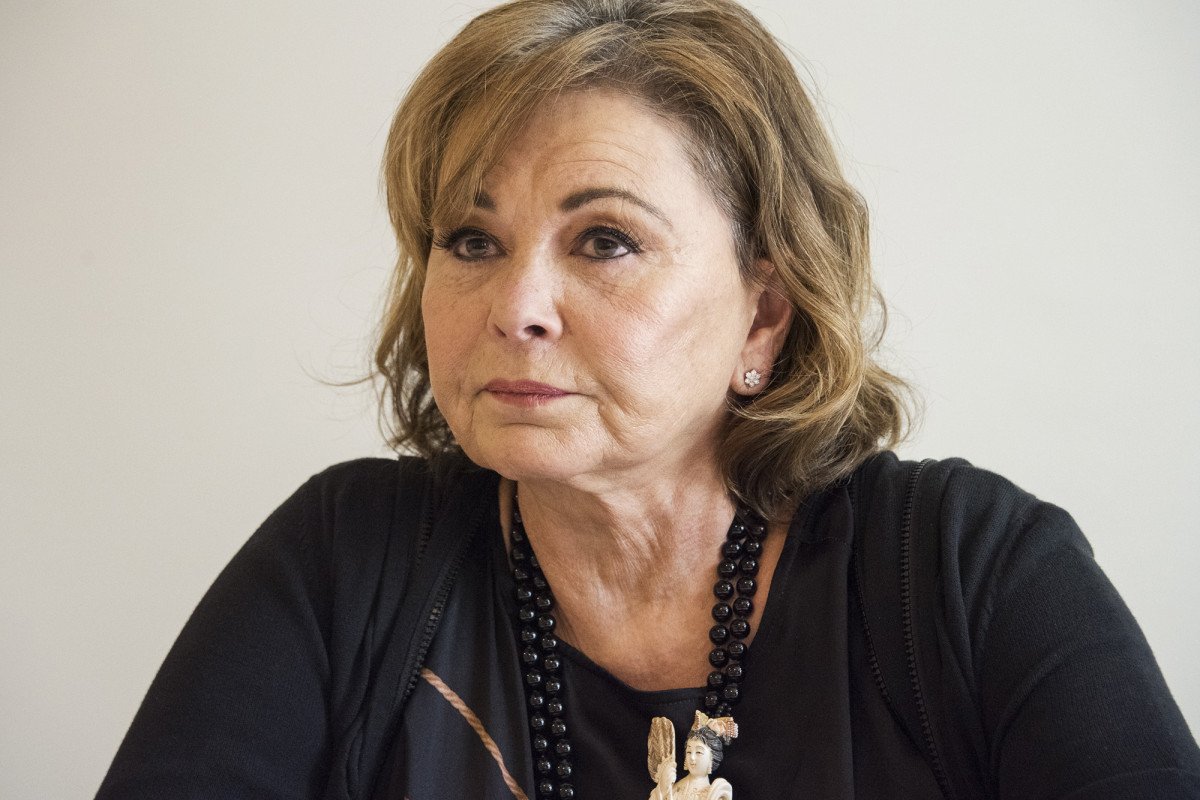 Barr said in a series of Tweets on Tuesday and early on Wednesday that what she did was "unforgivable" when she posted on Twitter that if the Islamist political movement "muslim brotherhood & planet of the apes had a baby = vj," referring to Valerie Jarrett, a former aide to President Barack Obama. "It was 2 in the morning and I was Ambien tweeting-it was memorial day too-i went 2 far & do not want it defended-it was egregious Indefensible," she wrote. "I made a mistake I wish I hadn't but...don't defend it please."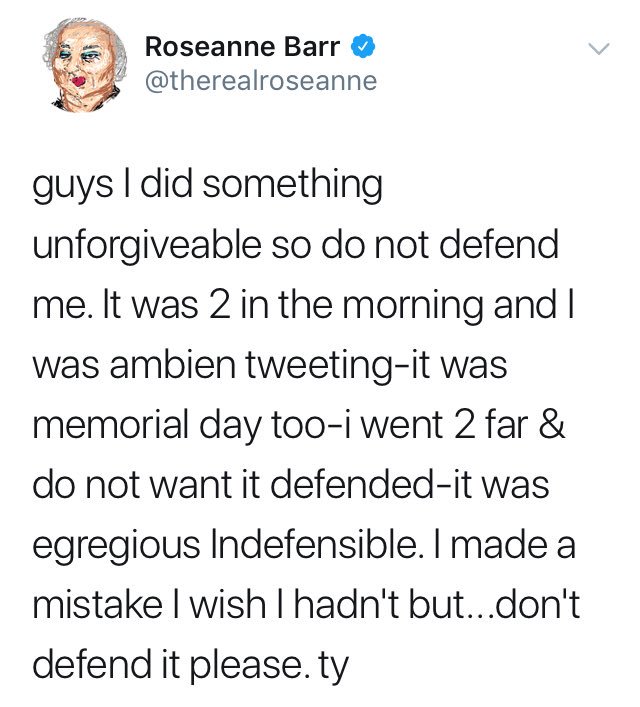 Roseanne Barr was dropped from her talent agency, ICM Partners.
ABC canceled the reboot of her show with one blunt statement from president Channing Dungey. "Roseanne's Twitter statement is abhorrent, repugnant and inconsistent with our values, and we have decided to cancel her show," it read.