Disgraced mogul Harvey Weinstein surrendered to police Friday morning following allegations of rape and sexual assault, deepening the downfall of a producer whose taste and bullying persona once defined independent film.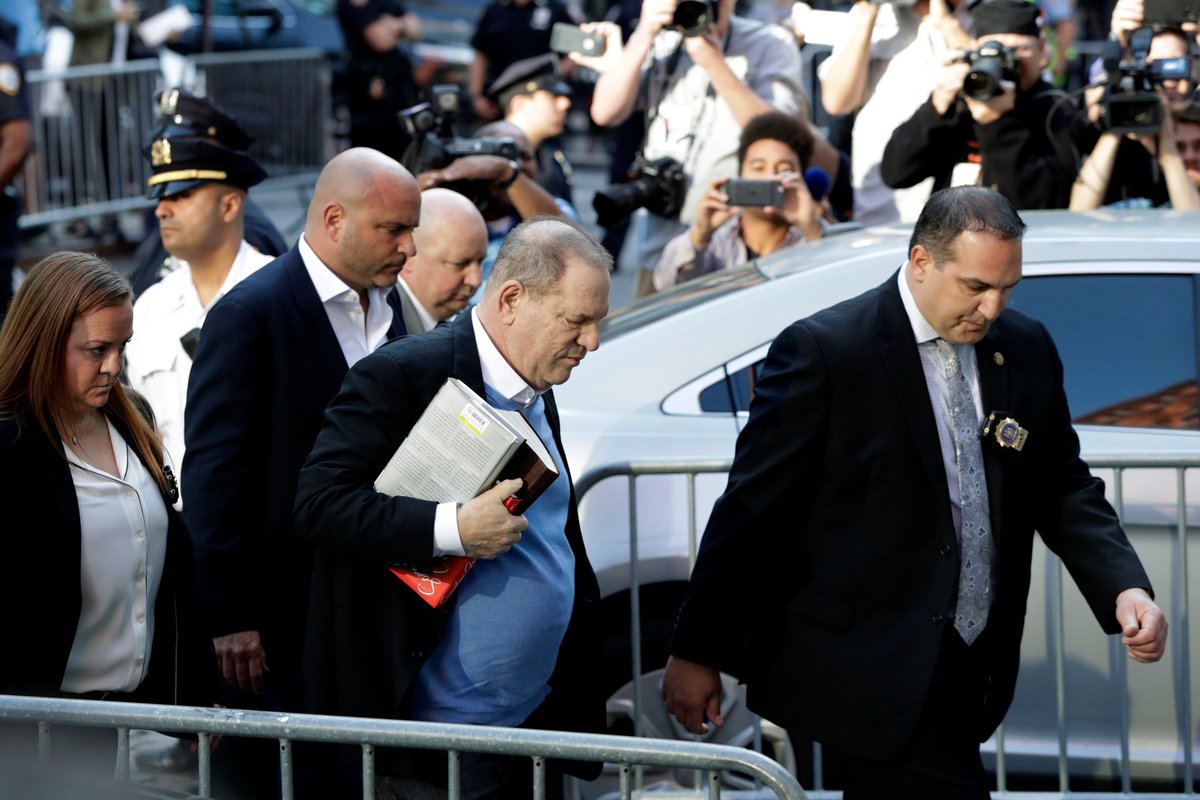 Weinstein, 66, wearing a dark jacket and clutching a few books, turned himself in to police in downtown New York shortly before 7:30 a.m., at a precinct besieged by reporters and news cameras. Manhattan prosecutors are expected to charge Weinstein later Friday with sexually assaulting two women: former actress Lucia Evans, and another alleged victim who has not yet been identified. Weinstein's bond is expected to be set at $2 million, according to CNN.
The New York Times reported earlier that the former producer would be forced to turn in his passport and to wear a monitoring device. Weinstein's arrest comes after more than 80 women accused Weinstein of sexual misconduct last fall, sparking an anti-harassment movement that spread around the world and exposed cultures of complicity in entertainment, media, sports and politics. Yet even as the stories piled up, the allegations against Weinstein stood apart, painting a portrait of a man for whom sexual assault had become a routine, enabled by his handlers and his unquestioned power in Hollywood.