Chelsea today beat Manchester United with a score of 1-0 to win the FA Cup Final.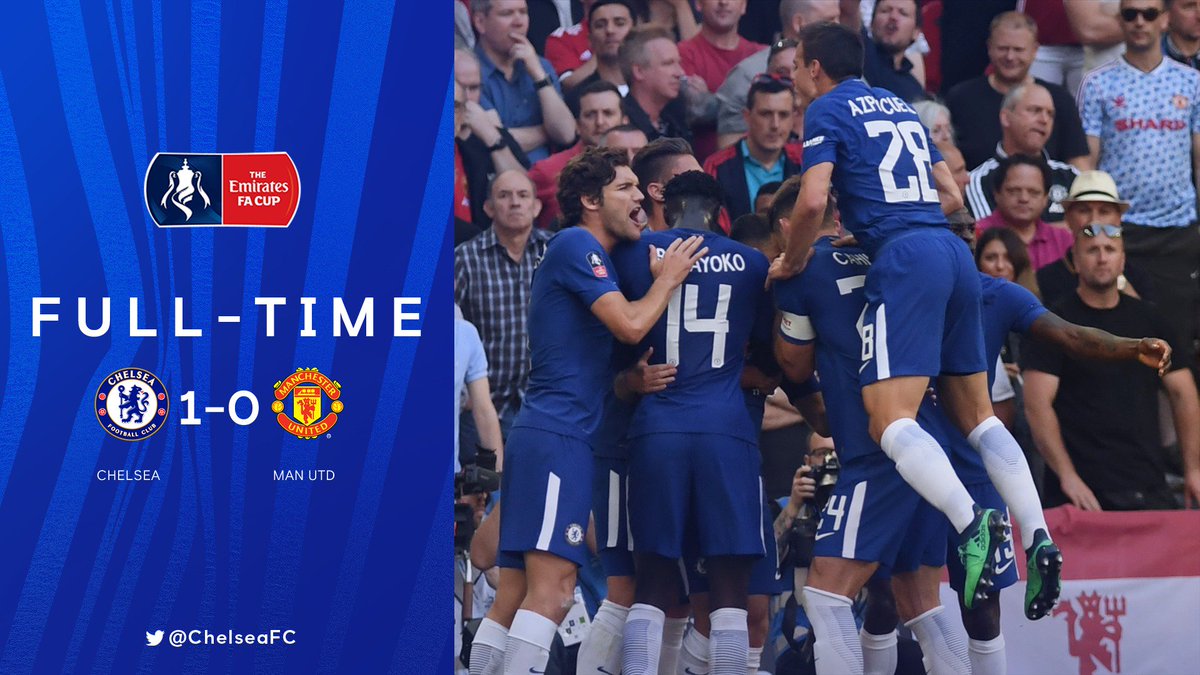 Chelsea swept to victory tonight at Wembley - winning the FA cup in a 1-0 standoff against Manchester United. The team triumphed thanks to a first-half Eden Hazard penalty, withstanding a barrage of second-half pressure from Jose Mourinho's side.
For the eighth time in their history the side will take the FA cup home.
Yiup, Chelsea has won the cup

times:

1969/70

1996/97

1999/20

2006/07

2008/09

2009/10

2011/12

2017/18
Up BLUES!