It looks like Kenya Moore's new relationship has gone from 0-100 REAL quick.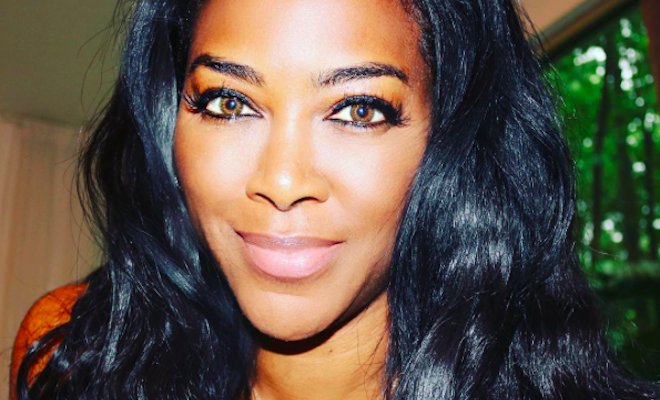 Despite the drama with Matt Jordan playing out on television for the last few months, Kenya's been romantically involved with a new man she's decided to keep away from the public eye.
According to TamaraTattles, Kenya took things a step further and got MARRIED while on vacation in St. Lucia.
I am often amazed that I have spies everywhere, but a Tamara Tattles Spy has sent photographs which appear to show Kenya getting married. Full disclosure, I have stayed at Anse Chastanet and it appears that is the location of the wedding. I recognize those rocks at the end of the beach. However, the foliage in the photos don't really make sense for the guests who claimed to be staying on Jade Mountain which is the private, more expensive part at the top of the resort. It is a view from the garden rooms of Anse Chastanet.
Maybe it's a photo shoot? Maybe she's filming something with a wedding scene? Maybe she's playing dress-up?