Love & Hip Hop star Milan Christopher is showing it all.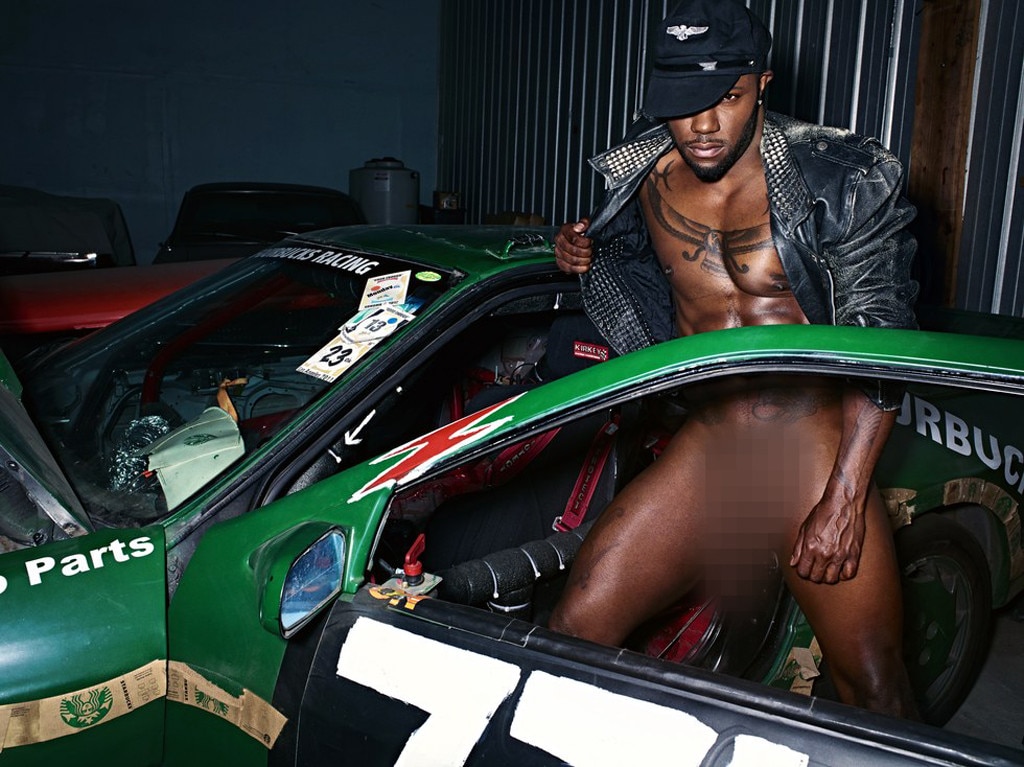 The 33-year-old rapper stripped down to his birthday suit for a NSFW photoshoot with Paper. The star bared his naked body to the camera as he posed against a backdrop of cars, bikes and planes.
When asked why he was willing to get completely naked, the reality star explained his reason was rooted in gender equality.
"I just feel like in our culture it's so taboo for a guy to show their bodies but it's ok for a woman to do it. I just kinda want to break that. I think I have a nice body and I think it's art and I just think that it should be celebrated like they celebrate women's bodies," he said.
"So you know, I could be a guy and be gay and be black and be artistic and be artistic in a nude fashion shoot in the same way that anybody else could."
In fact, Christopher was aiming for this shoot to have as much impact as Burt Reynolds' iconic naked spread in Cosmopolitan. "I want that 'break the internet' moment," he continued to the magazine. "I want people to look at this and be like, 'Oh, wow, it's ok.' This guy is a musician, he's on TV. He's doing this, he's doing that but it's ok."
As an openly gay, African American man, the rapper knows he represents many more as a public figure. "I think it's not that many gay guys who are African American who are out and who are comfortable? Right now, I can probably name about 5. And it's millions, you know what I mean?" he described.
"I do think that I have a huge [responsibility for] representation of the community and I do think that I'm doing pretty well. I'm always being honest and being my authentic self, not really holding back and just putting my best face forward and trying to make things happen."