The first book of the Harry Potter series by J.K Rowling went on sale in the U.K. 20 years ago today.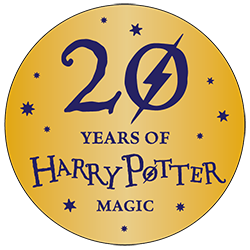 Rowling is a bit of a Twitter celeb.
Her 140-characters or less wit is so celebrated, she's inspired stories with headlines like "19 Times J.K. Rowling Was Sassy AF On Twitter In 2016."
Rowling, who was a struggling, divorced mother when she wrote the first Potter book, has conjured quite a world.