Michelle Obama is adapting to life outside the White House, and she has brought one tradition with her: the workouts she shares with her close friends.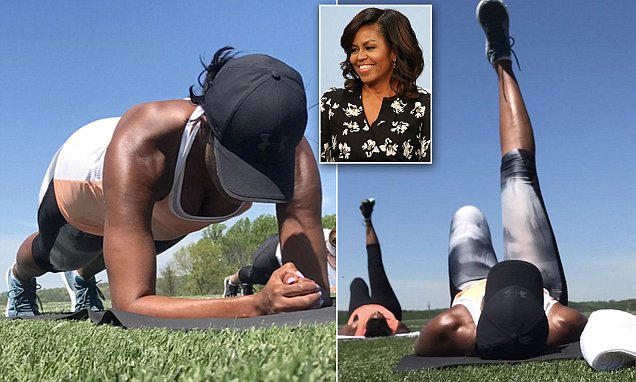 The former First Lady shared a series of photos of a bootcamp on Monday, revealing she got into the habit of hosting the fitness sessions during her husband's presidency.
Now that she and Barack have moved out of the White House, 53-year-old Michelle is perpetuating the tradition, and invited her closest friends for a sunny sweat session, including plenty of planking and core-strengthening moves.