"Wonder Woman" is officially a box office hero!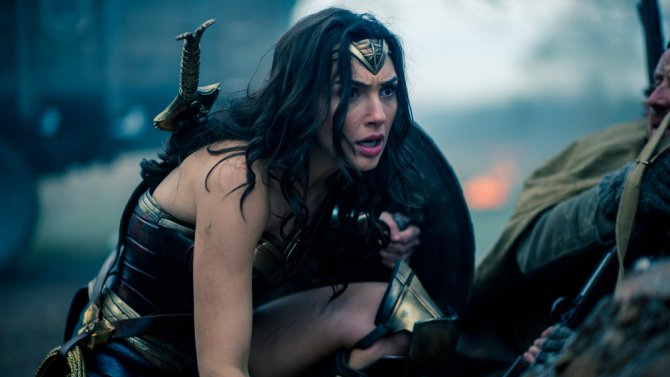 As of Monday morning, "Wonder Woman" looks to have performed above Sunday estimates, raking in $103.1 million from 4,165 locations.
The Warner Bros. and DC Comics film appears to have delivered on massively high expectations — as of the Sunday morning the super hero film is looking at a $100.5 million domestic opening weekend from 4,165 loca

tions. That, combined with an international take of $122.5 million from 55 markets
gives the movie a global opening of $223 million

. $18.3 million of the global total came from Imax screens — that's the third biggest opening for a DC Comics film behind "The Dark Knight Rises" and ahead of "Suicide Squad."
"Globally this property has just resonated with fans," said Warner Bros. distribution chief Jeff Goldstein. "There's something iconic about Diana and the story of Wonder Woman that's hitting the zeitgeist perfectly."
Compared with other super hero movies, "Wonder Woman" is expecting a larger domestic opening than "Iron Man" ($98.6 million); "Doctor Strange" ($85 million); "Thor" ($65.7 million); but less than "Deadpool" ($132 million) and "Man of Steel" ($116.6 million).