Raging forest fires in central Portugal killed at least 61 people, many of them trapped in their cars as flames swept over a road, in what Prime Minister Antonio Costa on Sunday called "the biggest tragedy of human life that we have known in years."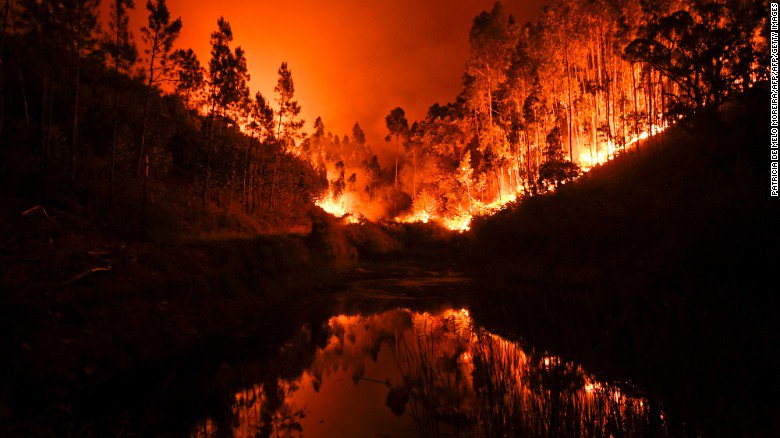 Interior Ministry official Jorge Gomes said at least 30 people died inside their cars as they tried to flee. He said 17 others died right outside their cars or by the road, 11 people died in the forest and two people died in a car accident related to the fire. He said there was no information on the other two deaths.
"For sure, we are going to find some more victims," Costa said.
So far, no one has been reported killed by the fire inside a house.
Gomes said 54 people have also been injured, five of them seriously, including four firefighters and a minor.
The fatalities occurred in the Pedrogao Grande area, about 150 kilometres northeast of Lisbon, where
about 700 firefighters have been trying to put out the fires since Saturday, Gomes said.