Nollywood actress Moji Olaiya was interred on Wednesday, June 4, at the Ebony Vault burial ground in Ikoyi, Lagos.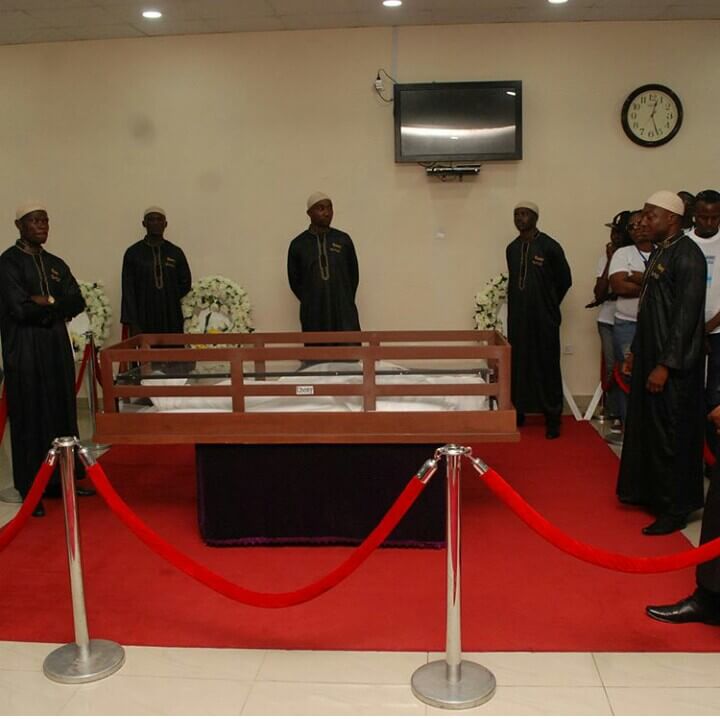 Olaiya, 42, was dressed in white in a Muslim casket. Prayers were offered for the repose of her souls at the Ebony funeral parlour at the cemetery.
She di
ed on May 17, following a cardiac arrest, three months after she was delivered of a baby girl in Canada.
Her colleagues, friends and family members wept bitterly at the funeral.
The actress, who was one of the children of late highlife music icon, Victor Olaiya, died on May 18 in Canada, two months after the birth of her baby. She had her second daughter in March and reports have it that she may have suffered complications as a result of childbirth. Her baby was born premature.
The deceased is survived by her two daughters— one aged 20 and the other, delivered in Canada, only two months old.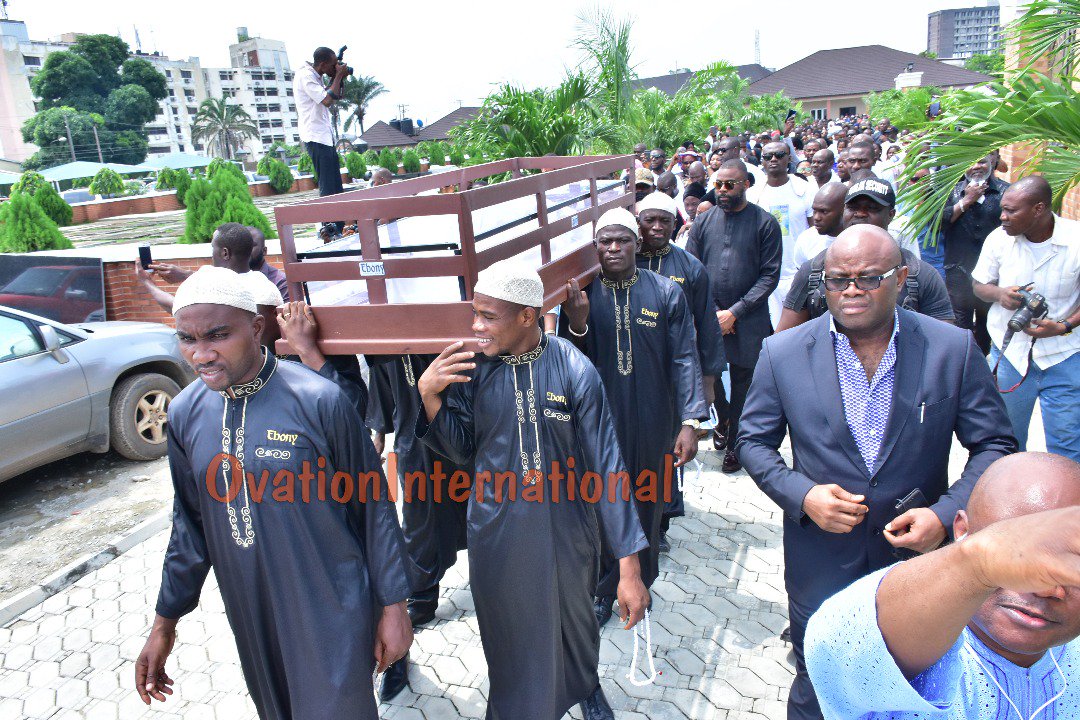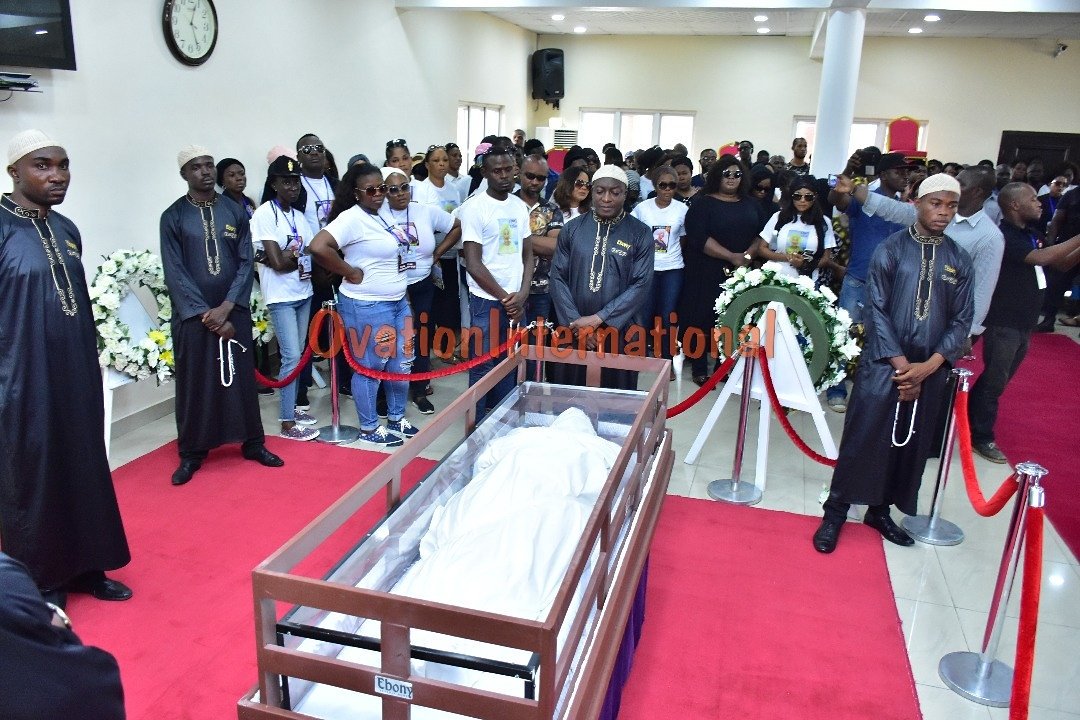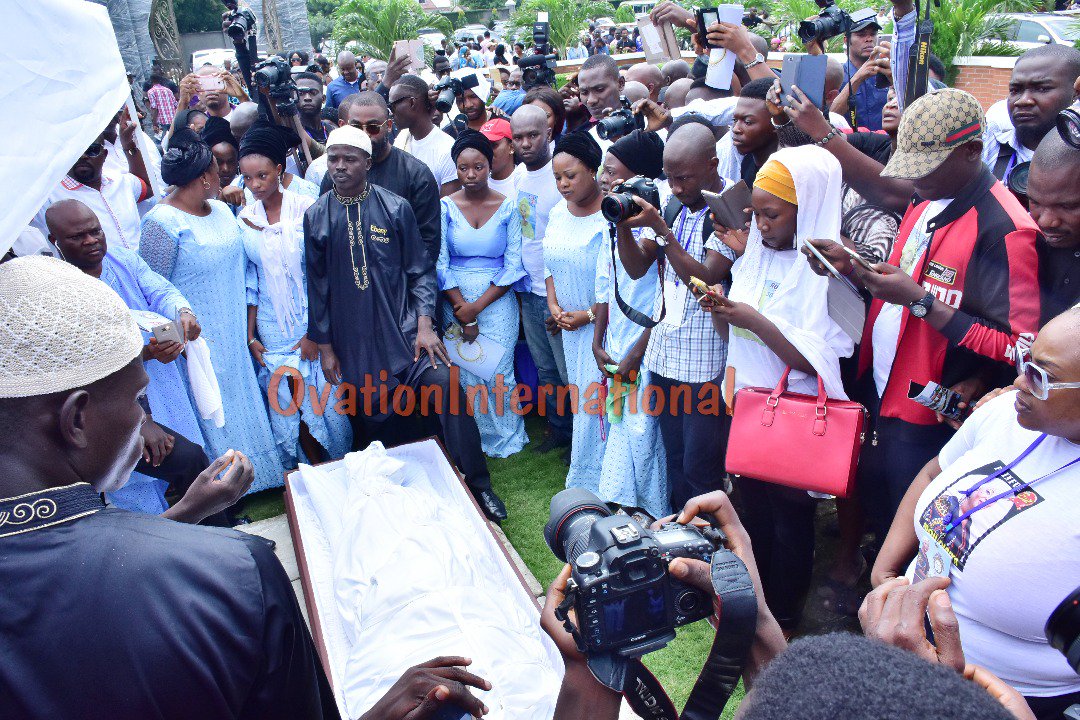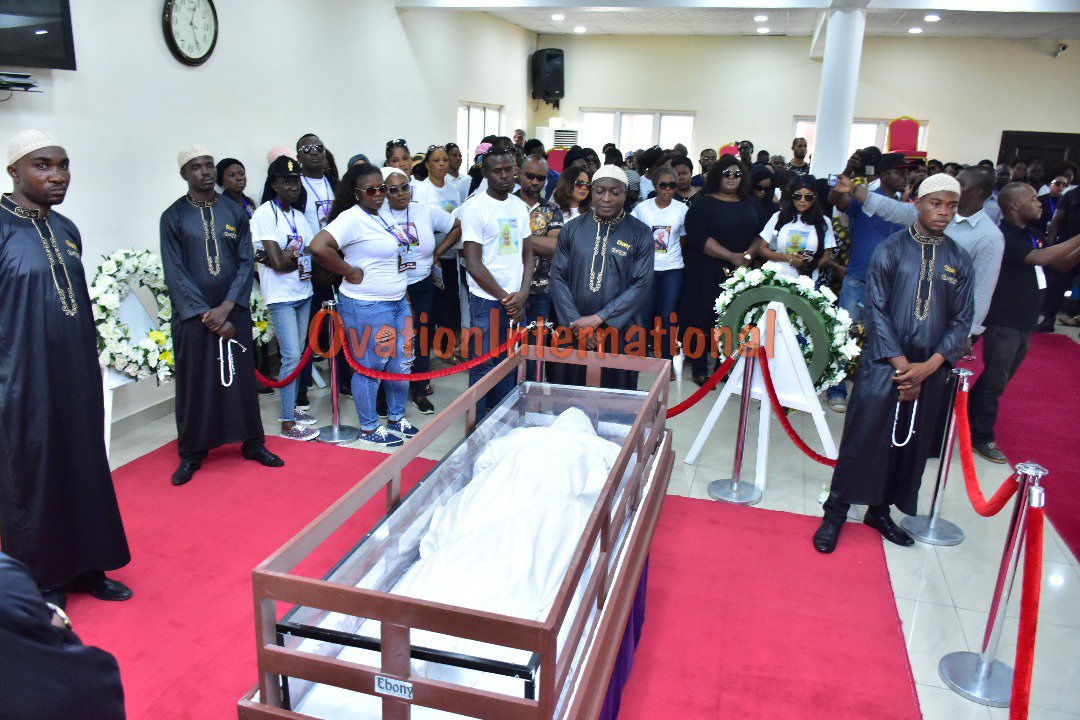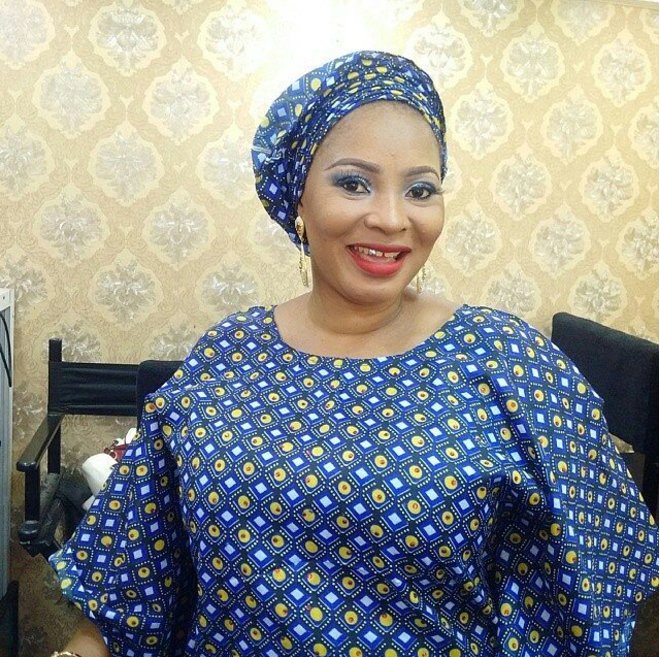 Moji's body which was brought in from Canada where she died, arrived the Murtala Mohammed International Airport in Lagos this morning and was received by her family members and some friends.
RIP Moji!
Video: Moji Olaiya Buried Today.
Exclusive PHOTOS: Tribute Night in Honor of Moji Olaiya

.
Photo Credit: Ovation International ETC.