About a week ago, Lola Omolola, the founder of the secret Facebook group,
Female in Nigeria
(FIN),
met
Mark Zuckerberg.
According to Zuckerberg, he will be meeting with Lola and a few hundred of other top Facebook group admins in Chicago later in the month for the first ever Facebook Communities Summit.
According to BBC:
It is one of Facebook's fastest growing communities and has become such a phenomenon that last week, Mark Zuckerberg asked to meet its founder. But what is Fin?
Female IN or Fin is a "secret" Facebook group that has recently clocked up over a million members, largely from Nigeria.
But it's a secret that founder Lola Omolola wants you to know all about - if you're a woman that is.
Though it has a vaguely romantic air, secret is just Facebook terminology, Ms Omolala says. It means invitation-only - you need to know a member to get in.
"It's a safe place, for a woman who has something to say," Ms Omolola explains.
"You don't have to agree but it is her story, she can say it."
The group is a sort of confessional space, where women share stories that they might be uncomfortable - or even afraid - to tell in person.
Read the full interview HERE.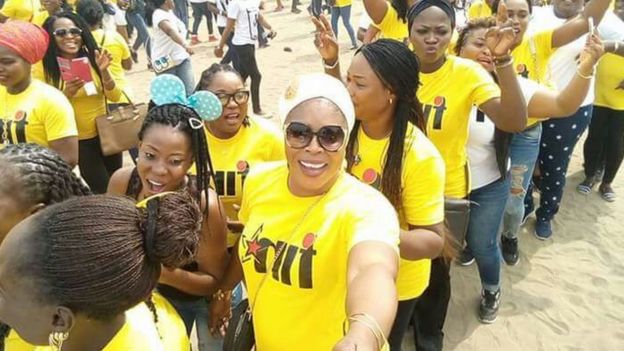 Some FIN members