Serena Williams on Monday called the alleged comments about her unborn child by former world No. 1 Ilie Nastase "racist" and applauded the International Tennis Federation for launching a probe into the remarks.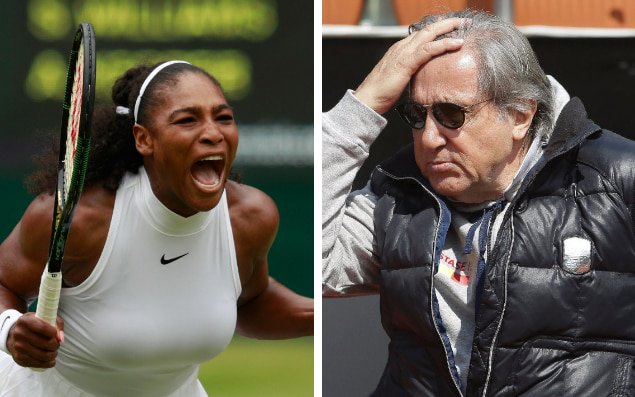 Nastase, who won his two grand slam titles in the 1970s, was quoted by Romanian and some British media as saying in response to William's pregnancy announcement: "Let's see what colour it has. Chocolate with milk?"
Nastase, 71, was unrepentant Monday in an interview with The Associated Press.
"I want to know what word I used is racist?" he asked The AP s by phone on Monday from Budapest, Hungary. He added he was a friend of Williams.
Nastase has been provisionally banned from all ITF events following his verbal abuse of British players last weekend in his role as Romanian Fed Cup captain. He hurled expletives at British player Johanna Konta, Britain captain Anne Keothavong and the umpire. The referee ejected Nastase from the tie.
"Yes, I lost my temper," he said by phone.