The Pepsi backlash continues.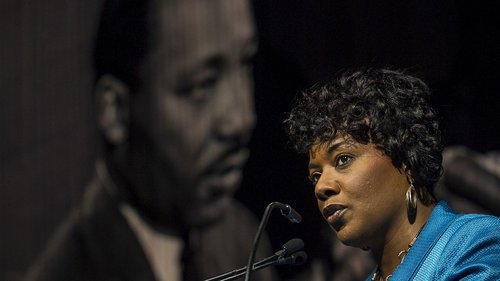 Pepsi
debuted a commercial
in which Kendall Jenner
uses a Pepsi to solve tensions between police and a group of people protesting against social injustices.
The backlash has been swift and harsh — but now the daughter of one of the most famous civil rights leaders of all time is weighing in on Pepsi's foolishness.
Martin Luther King Jr.'s daughter, Bernice, took to Twitter to wish Pepsi had stepped in to help her dad resolve issues between cops and civil rights activists back in the day.