This is the koko mehnnnn!!!
Some girls, all they do is win, win, win take, take, take: They don't do jack for their boos!!! lol
You might consider Iggy Azalea to be a better girlfriend than a rapper — especially after you see what she bought her baller boo Nick Young for Christmas.
Nick tweeted his excitement for the bright-blue whip, saying:
"My boo so dope!!!!! @thenewclassic thanks for the Christmas gift #LoveYou You Go Girl!!!! WestSide"
The car came wrapped in a bow along with a note that read, "A gift for Swaggy P From: Iggy."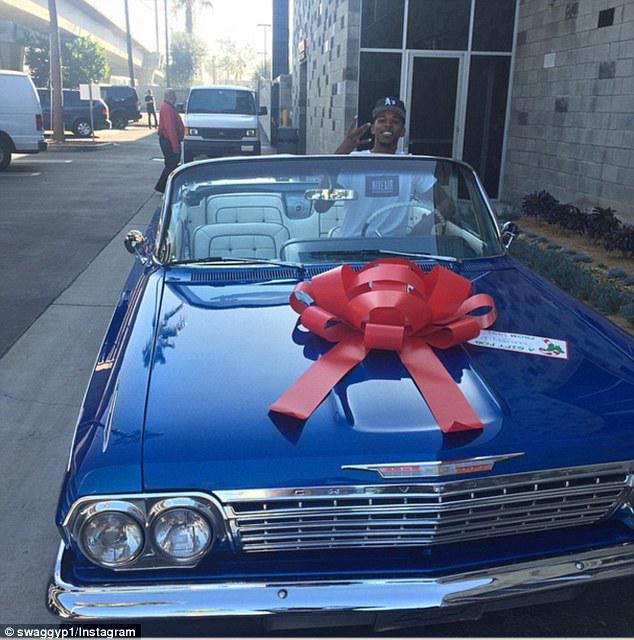 Check out a clip of Nick behind the wheel of his new toy below.