UPDATE:
I assume we are all thinking the same thing: What good are body cams without policies to enforce them actually being on?
According to CNN, reports are saying that the officer who shot Antonio Martin was supposed to be wearing am assigned body camera while on duty, but was not wearing it during the shooting.
St. Louis County Police have released a gas station surveillance video showing the moments before a police officer fatally wounded a Berkeley teenager.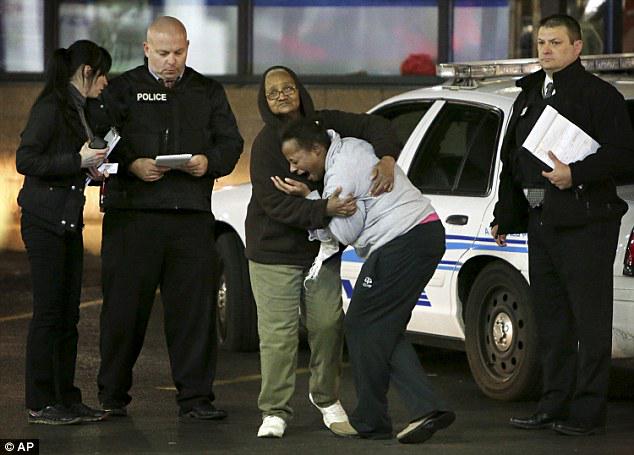 The unthinkable moment a mother learns her son has been killed by the police.
#

AntonioMartin
Police have also released a statement regarding a police shooting that left an 18-year-old dead at the station just miles from Ferguson, saying the teenager pointed a gun at the officer.
The officer involved was conducting a "routine business check" when he approached two males outside of the gas station.
The officer saw two people outside the station, got out of his vehicle and approached them. One of the suspects pulled out a handgun.
"Fearing for his life, the Berkeley Officer fired several shots, striking the subject, fatally wounding him," the release from the county police said. "The second subject fled the scene."
Berkeley police requested that the county department's Crimes Against Persons Unit handle the investigation of the shooting. Detectives "recovered the deceased subject's handgun at the scene,"
the release from county police said.
For at least two hours, the body remained on the parking lot just in front of the gas station as police investigated the shooting. Berkeley police cars were on either side. A Berkeley police car was later towed away.
T

oni Martin, Martin's mother, says her son was with his girlfriend at the time of the incident, not another male. The girlfriend, who remained on the scene last night, refused to talk to reporters.
St. Louis County Police Sgt. Brian Schellman says police will give a media briefing about the shooting in Berkeley at 7 a.m. CT.
#TBW will keep you updated with the latest.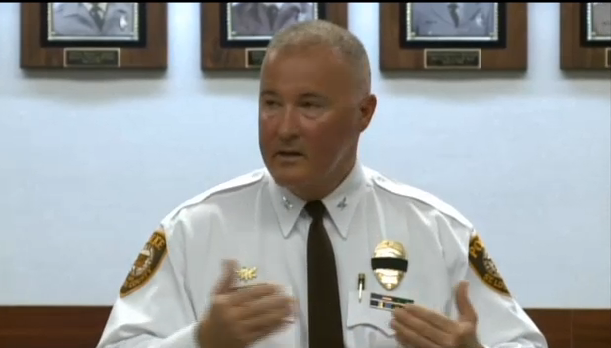 Chief Belmar: "The video goes on" but won't show actual killing for the sake of the family.