Reps for Muhammad Ali have released the following statement about his condition: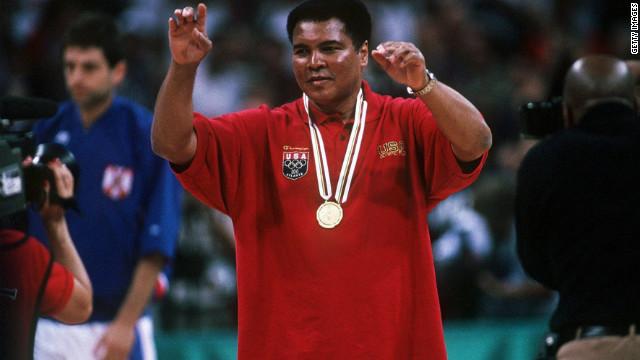 "Boxing legend Muhammad Ali has vastly improved since being admitted to the hospital over the weekend with a mild case of pneumonia. Ali's team of doctors hopes to discharge him soon. The Ali family continues to request privacy and appreciates all of the prayers and well wishes."
Three-time heavyweight champion Muhammad has been hospitalized with a mild case of pneumonia.
Muhammad Ali's daughter tells TMZ Sports … the boxing icon is "doing so much better" following a bout with pneumonia over the weekend
"The prognosis is good," says Ali spokesman Bob Gunnell, adding that the boxing legend's stay should be relatively brief.
Ali, who's suffered from Parkinson's disease since 1984, is listed as being in stable condition. The 72-year-old's most recent public appearance was this past September at a ceremony

for the Muhammad Ali Humanitarian Awards.