My prayer: May these air disasters end with 2014 and may God rest all the souls of the departed and fortify their loved ones!
Honestly devastated!!
Two coffins were seen at Juanda Airport near Surabaya in East Java province this morning, where a crisis centre has been providing information to anxious family members since the plane vanished from radars just 42 minutes after departing the airport on Sunday.
The bodies were first transported in body bags from the crash site - 100 miles off the Indonesian coast of Borneo Island - to Iskandar Military Airport near the town of Pangkalan Bun, where they were placed in coffins for the short journey to East Java for formal identification.
Next of kin have been asked for DNA samples to help identify the victims.
Representatives from Basarnas, Indonesia's search and rescue agency, said a seventh body recovered from the Java Sea this morning was wearing a life jacket, while a pilot assisting the operation claimed three of the victims were found floating in the water still holding hands.
The first coffins containing victims of the doomed AirAsia flight 8501 have arrived at an airport where devastated relatives are waiting to identify their loved ones' bodies.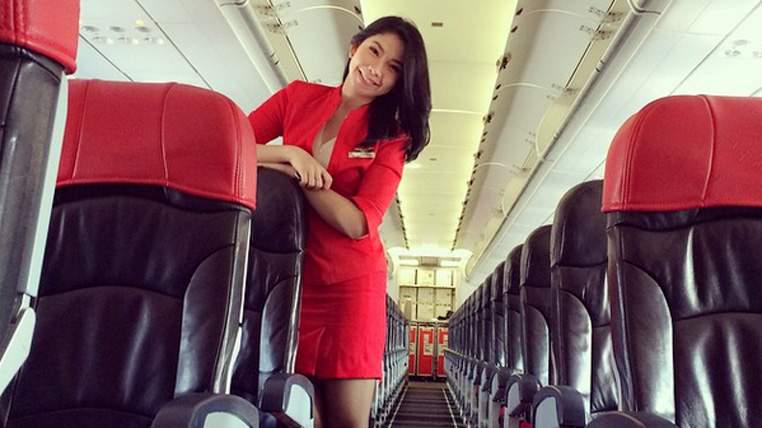 RIP Stewardess!