Sir Richard Branson has shared his pride and excitement at daughter Holly giving birth to twins.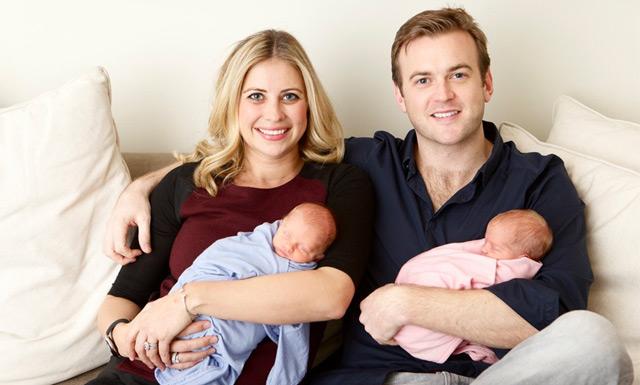 The billionaire businessman was just like any other grandfather on the planet as he posted pictures of the babies online and gushed about how beautiful they are.
Proud Sir Richard described it as "the most magical day" in his
Virgin blog
, adding: "It is absolutely wonderful that Holly and Freddie have a boy and a girl – Etta and Artie... They are the most beautiful babes ever to be born in the whole wide world.
"Freddie and Holly have spent a perfect first Christmas with the twins."
Holly, meanwhile, described her babies as "absolutely perfect", jokingly adding: "But who wouldn't that about their kids?!"
She wrote in her
Virgin blog
: "Despite being delivered early, all three of us are fit and well and Freddie and I are now enjoying some quality time with our newly formed family. What's more, the little ones also arrived on mine and Freddie's third wedding anniversary - could there be a better way to mark the occasion?"
Congrats to Holly and Freddie!
Holly and husband Freddie Andrews welcomed daughter Etta and son Artie on 20 December – the same day as their wedding anniversary and that of Sir Richard and his wife Joan!
Sir Richard, 64, will become a grandfather again in the New Year when his son Sam's wife Isabella gives birth to their first child.