Serena Williams won her sixth Australian Open title and 19th Grand Slam after defeating Maria Sharapova in straight sets in Melbourne.
Williams now moves above Chris Evert and Martina Navratilova in the all-time Grand Slam Open-era winners' list, now just three behind leader Steffi Graf on 22.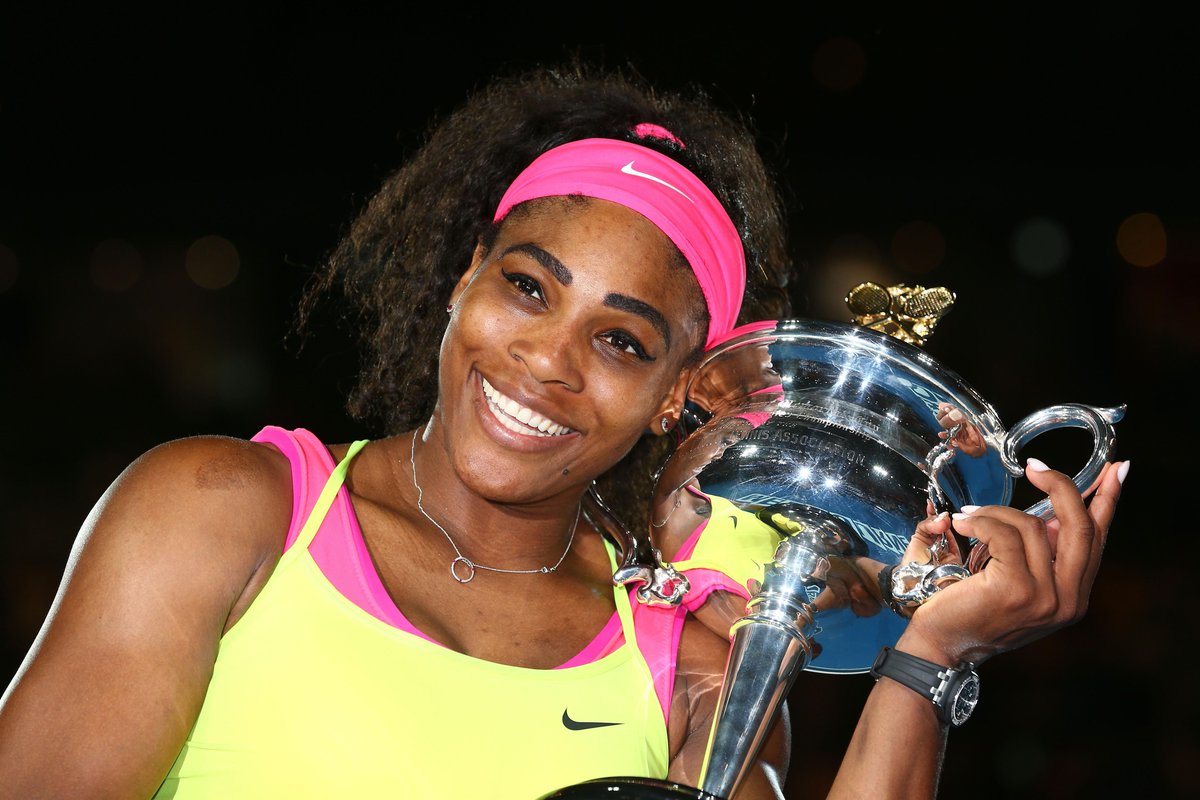 Williams shrugged off a coughing fit and lengthy rain delay in the opening set and fired down 15 aces in the second to battle to a 6-3 7-6 (7-5) victory in an hour and 51 minutes on Rod Laver Arena.
Navratilova was on hand to present the trophy to Williams, her sixth Australian Open title and first since 2010.
"Growing up I wasn't the richest but I had a rich family in spirit and support," Williams said at the presentation. "Standing here with 19 championships is something I never thought would happen.
"I went on the court with just a ball, a racket and a hope and that's all I had. It's inspiring for you guys that want to be the best you can be, you never give up because you never know what can happen and who you can inspire and
influence.
"I have to congratulate Maria who played a wonderful match. She really pushed me tonight. She played so well."
Congratulations Serena!!!