Everybody knows that D'banj is celebrating his 10th year anniversary in the music industry and the party kicks off with a concert in Ocean View tomorrow hosted by American video vixen and model, Amber Rose.
However, D'banj just tweeted this for all the kokolets!
#DBanjat10in1day one Kokolet gets chance to twerk with Amber Rose at my party tomorrow for details, click here> http://t.co/JnbjSGqZ49
— D'banj D Kokomaster (@iamdbanj) January 30, 2015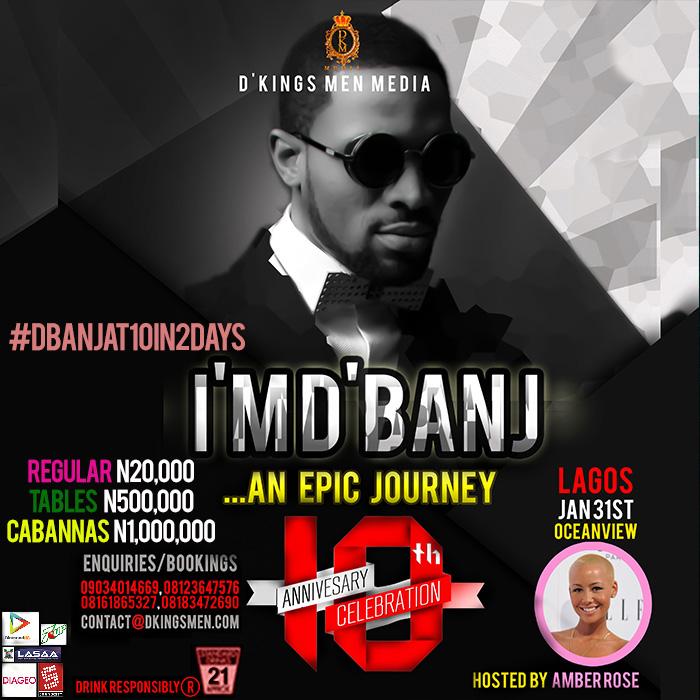 So Kokolets, according to the Kokomaster, all you have to do is:
One Day to go ,Let's Give 1 kokolet the chance to twerk with the sexy Amber Rose tomorrow at my 10th anniversary flagoff party. All you have to do is record a short video of yourself with ur phone twerking to my newest single 'Feeling The Nigga', and upload it with the hashtag
#DbanjAt10
,
#FeelingTheNigga
and
#DiamondSwag
to instagram. The Star winner will twerk with Amber Rose, while some of the runner-up will win exclusive tickets to my party! Oya all you twerkaholics show yourself!!