Ok, agreed, she is a legend too but hey!
Madonna is now
comparing herself to the world's greatest legends. Narcissist much? Or are the voices in her head starting to kick in a la schizophrenia?
Madonna has been branded 'disrespectful' after apparently comparing herself to Martin Luther King Jr, Nelson Mandela and Bob Marley in a bid to promote her new album.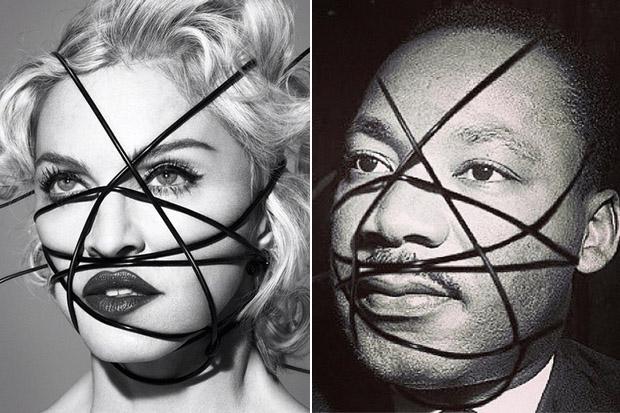 In a series of Twitter and Instagram posts, the 56-year-old singer compared her '#rebelheart' to those of the civil rights activist, South African anti-apartheid revolutionary and reggae musician.
The Queen of Pop did so by transposing her new album's artwork – which features her face covered in black rope – onto iconic images of the trio, before posting the Photoshopped pictures online.
Alongside the photo of King – who famously delivered his 'I Have A Dream' speech during the 1963 March on Washington for Jobs and Freedom – she wrote: 'This #rebelheart had a dream!'