A bible Whitney Houston left behind when she moved out of her Newport Beach rental home is now being sold by her former landlord.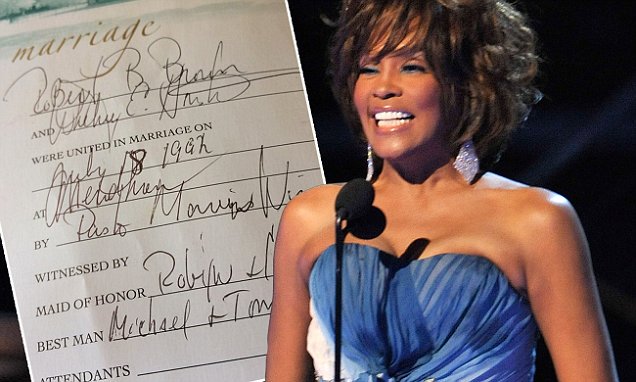 It can be yours for a smooth $95,000.
The bible, which is being sold through Moments in Time, has Whitney's handwriting all over it. There are pages documenting life events. For instance, under marriage
Whitney scribbled in her name and Robert B. Brown and the date July 18, 1992, which matches up. Under births, it lists Bobbi K. Kristina and her birthday March 4, 1993.