Croatia made nonsense of bookmakers' predictions on Thursday evening with a stunning 3-nil defeat of pre-tournament favourites Argentina at the ongoing Russia 2018 World Cup.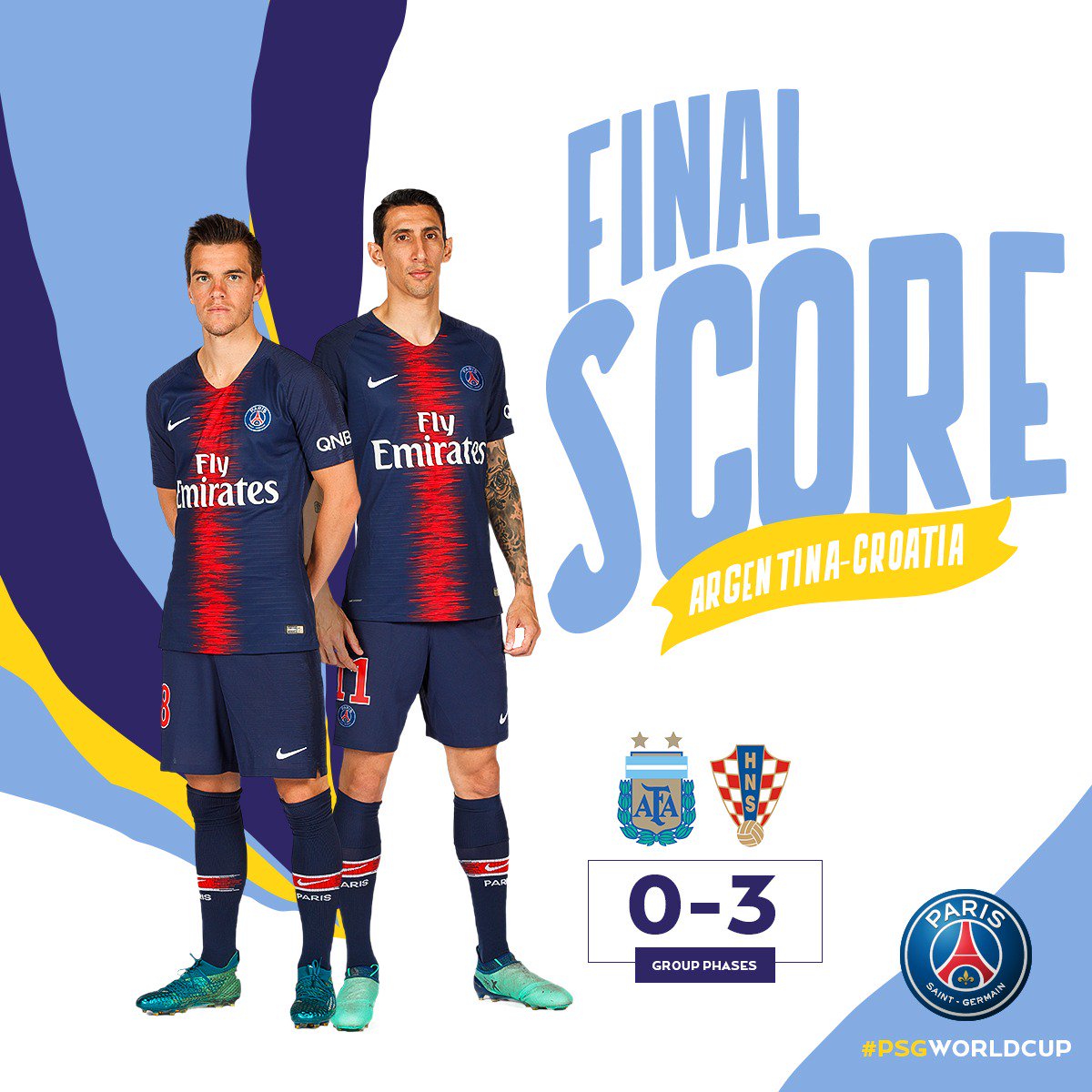 Following a mildly eventful first half replete with no more than half-chances, Croatia took the lead after taking advantage of a present presented by Wilfredo Caballero in the 53rd minute. The Chelsea goalkeeper received a back pass that he could simply have ballooned back to the opposition half, but he chose to be skillful and only ended up leaving the ball in the air to the delight of Ante Rebic, who converted with aplomb. Croatia captain Luca Modric made it two with only nine minutes left on the clock, unleashing a trademark unstoppable curler-drive that Caballero could do nothing about.
Ivan Rakitic almost made it an unexpected three in the 86th minute, but his superbly-taken free kick only danced against the crossbar. There was still time, though, for the Barcelona midfielder to get his deserved goal, finishing of flowing counter-attacking team move in the first minute of stoppage time. Argentina continued to look to talisman Lionel Messi for inspiration, but he was ineffective throughout the duration of the match. Advantage is now back in favour of the
Nigerians
— o the Icelanders — as the winner of their match on Friday evening will occupy second place behind Croatia. Argentina, meanwhile, are tottering on the brink of World Cup elimination, and must beat Nigeria by a heavy margin next week while hoping other results go their way.