Ezekiel Elliott has been suspended for six games after
a yearlong domestic violence investigation
by the NFL.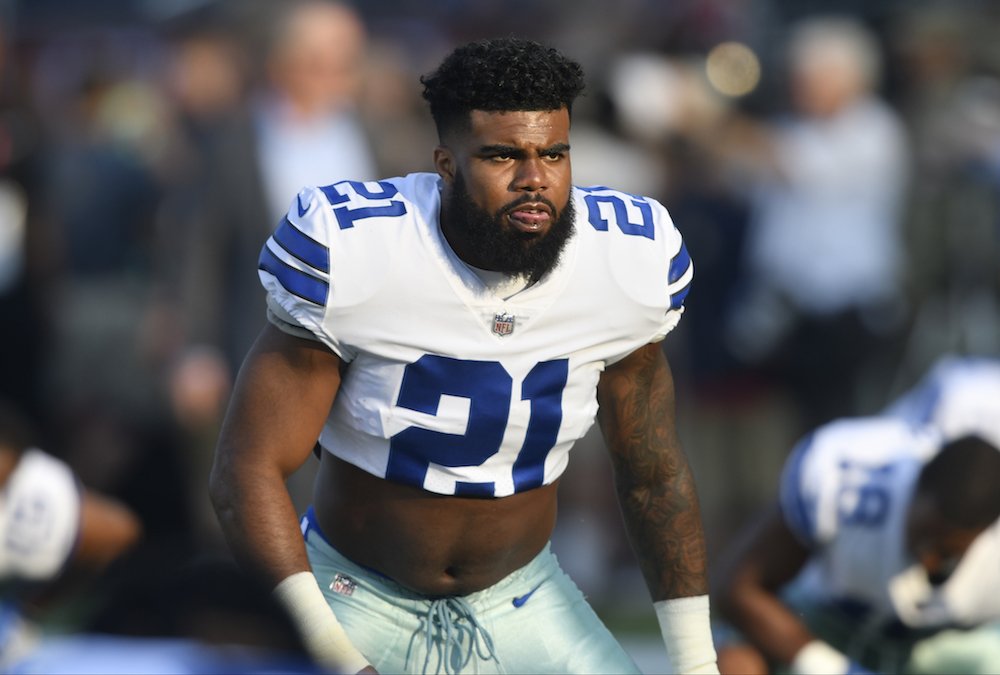 The league says the investigation found "substantial and persuasive evidence" that Zeke engaged in physical violence against his accuser. He was accused of assaulting his ex-girlfriend 5 different times in 6 days back in July 2016. Cops investigated the allegations but decided there wasn't enough evidence to prosecute.
NFL found all the evidence they needed to take action.
The NFL also said that if Ezekiel violates league policy ever again he could be banned from the organization for LIFE.
The lawyers for
Dallas Cowboys
running back
Ezekiel Elliott
have issued a statement that disputes several claims made by the
NFL
as justification for suspending Elliott six games to start the 2017 reg

ular season.
Tom Pelissero
of NFL Network provided the statement from Elliott's lawyers, Frank Salzano and Scott Rosenblum.
Ezekiel Elliott has vowed to appeal

his 6-game suspension handed down by the NFL

for allegedly abusing his girlfriend on multiple occasions/