Usain Bolt's career on the track ended in disappointment on Saturday, as the athletics star pulled up with an injury during the 4x100-meter final at the 2017 IAAF World Championships in London.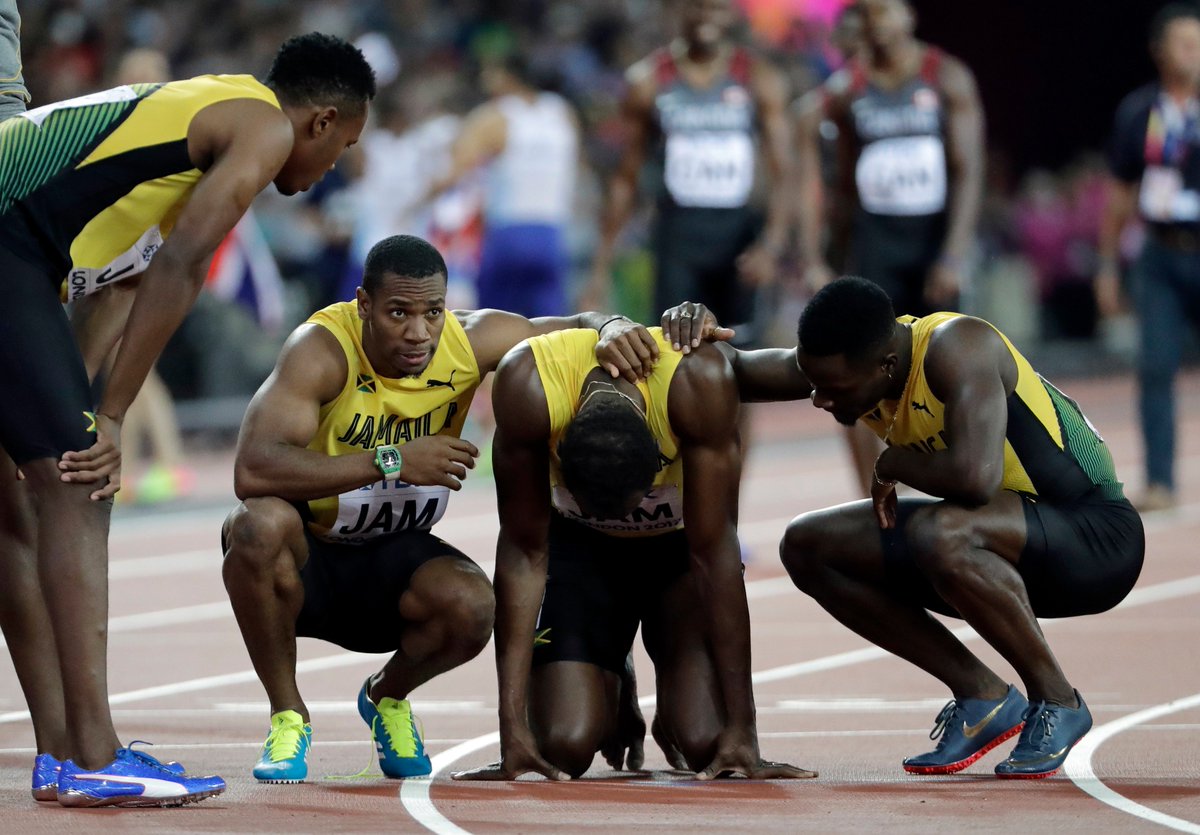 NBC Olympics shared this image of the 30-year-old, as he failed to finish the race: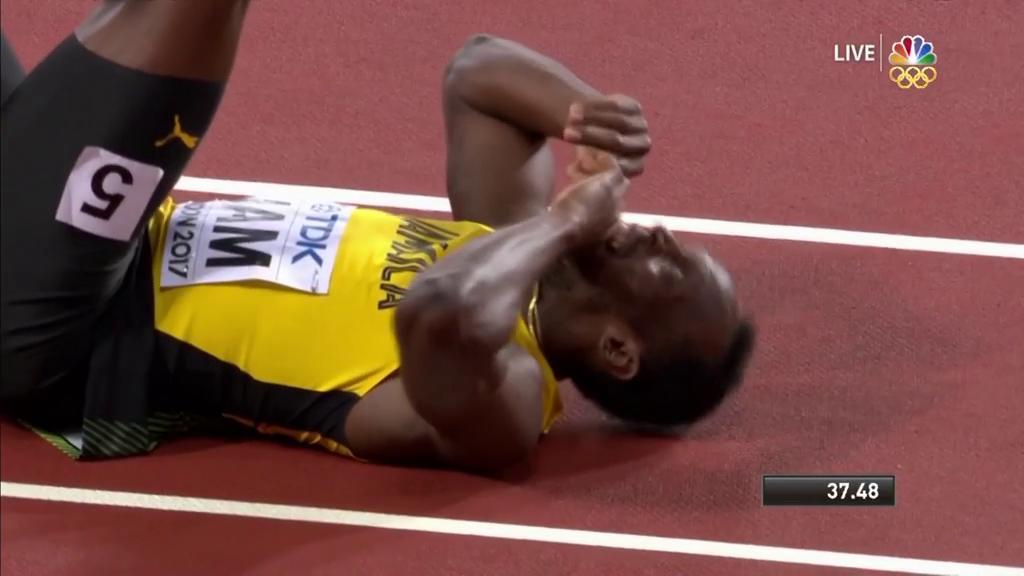 Hosts Great Britain took the gold medal with a time of 37.47 seconds.
Bolt was already chasing the British and American teams when he started the final leg of the race, and he didn't even come close to the finish line before pulling up.
As FloTrack shared, he did eventually cross the finish line: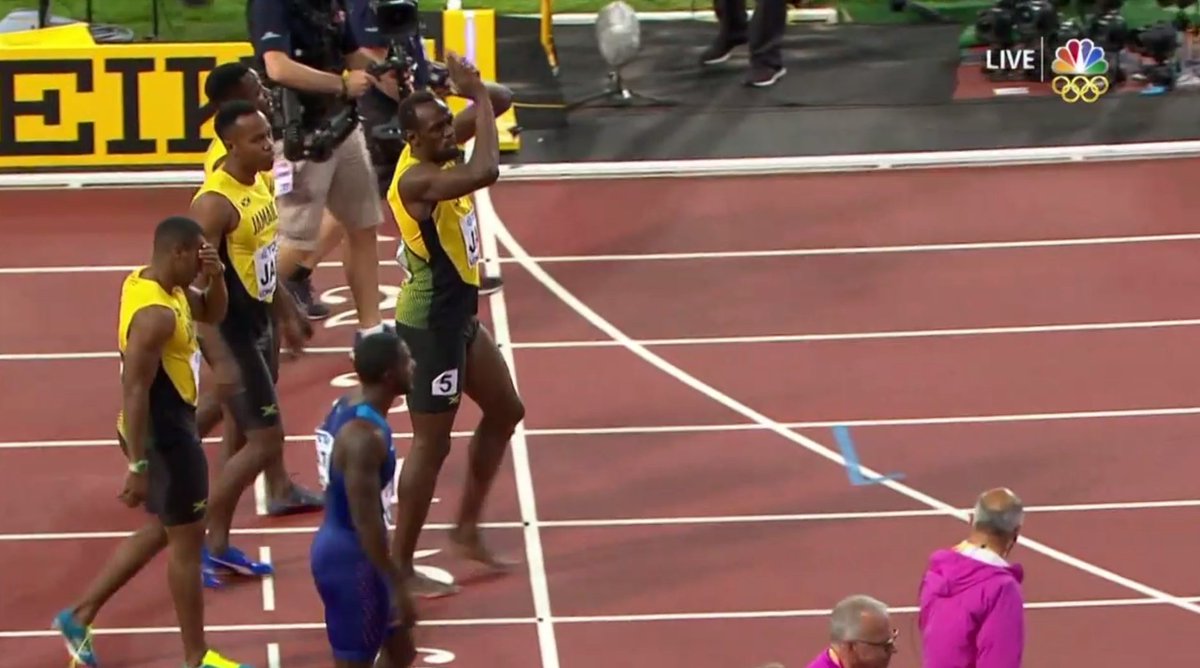 Bolt will end his career on the track with 11 World Championships gold medals. The USA took silver, while Japan grabbed the bronze. For Great Britain, it's their first gold medal in the 4x100-meter relay, with Jamaica winning the last four editions.