Wiz Khalifa
's mom is suing
Amber Rose
for $50,000 in a defamation lawsuit.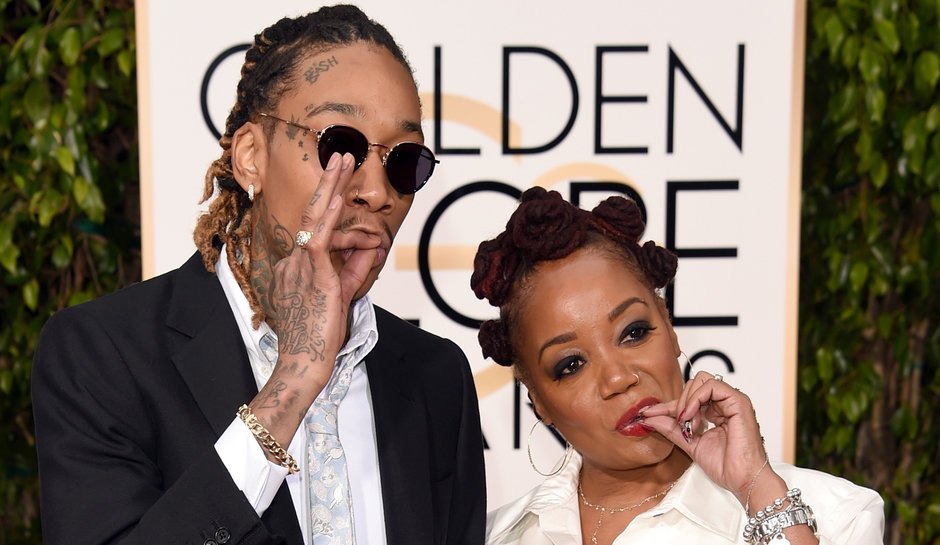 Just when it seemed like there was finally

peace

between Wiz Khalifa and Amber R
ose, a new lawsuit shows that there are still raw feelings between the former celebrity couple and their families.
According to the
Washington Observer-Reporter
, Katie Wimbush-Polk (a.k.a. Wiz Khalifa's mom) has filed a lawsuit against Amber Rose
(a.k.a.
his ex-wife
) where she accused Rose of defamation after an alleged profanity-laced phone call that took place on June 19. Wimbush-Polk claims that Rose accused her of being an unfit grandma, and stated that Wimbush-Polk was responsible for the death of Khalifa's sister, Dorien "Lala" Thomaz, who passed away in February as a result of complications from lymphoma:
The loss of my sibling has been the hardest thing Ive had to deal with but wiith your prayers and well wishes my family will get though this

— Wiz Khalifa (@wizkhalifa) February 24, 2017