Chris Brown has had enough of the president's agenda.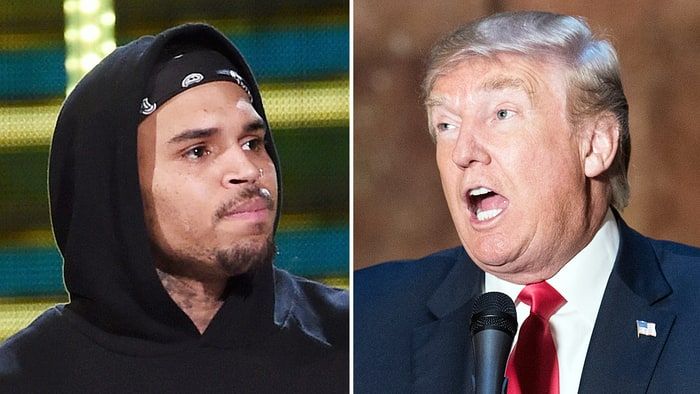 When
Donald Trump
addressed a crowd of Long Island law enforcement officials on Friday, the POTUS encouraged them to be tougher on arrested individuals.
"When you see these thugs being thrown into the back of a paddy wagon -- you just see them thrown in rough -- I said, 'Please don't be too nice,'" the POTUS demanded.
Shortly after, Brown posted a video of Trump's address to his Instagram with the caption: "WHAT IN THE ACTUAL F-CK?????! HE GIVING POLICE MORE RIGHT TO F-CK UP YOUNG BLACK MEN!! SH-T IS CRAZZY!!! this is not how u make peace or any kind of help. Please wake up people!"