Neymar was treated to a truly Parisien welcome on Saturday night as the Eiffel Tower was lit up in the Brazilian's honour.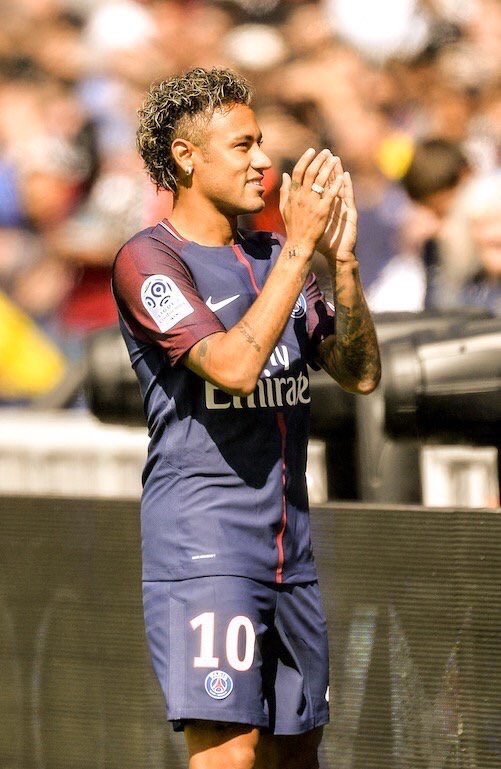 The iconic Paris landmark was cast in Paris Saint-Germain red and blue and dazzled with a twinkling display of lights as the French capital embraced their new star.
A screen attached to the tower displayed the message: 'Welcome Neymar Jr' to celebrate the arrival of the Brazilian forward.