On Friday night, a helicopter belonging to the UAE crashed in a southern Yemen province called Shabwah.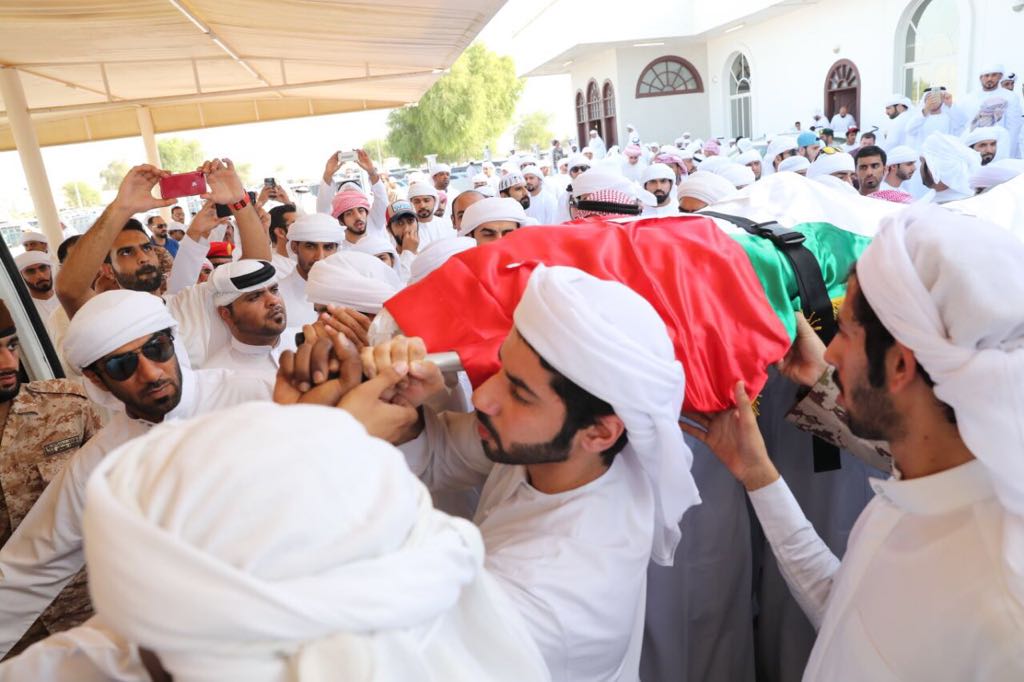 The accident, was a result of technical difficulties, leading to the deaths of four Emirati military personnel during their mission.
WAM has re

ported the declaration of the four brave men as martyrs, namely Captain Ahmad Khalifa Al Balushi, 1st Lieutenant Pilot Jasem Saleh Al Zaabi, Muhammad Sa'id Al-Hassani and Samir Muhammad Murad Abu Bakr.
WAM tweeted this on Saturday, 2:42 pm confirming the arrival of the bodies back home to the UAE.
The bodies of the soldiers were returned to Abu Dhabi on Saturday in a special military procession, and many came out to show respect to the martyred soldiers.
A funeral prayer was held for 1st Lieutenant Pilot Jassem Saleh Al Zaabi in Ras Al Khaimah.
— وكالة أنباء الإمارات (@wamnews) August 12, 2017