Pregnant Beyonce wears same green Gucci gown that Lupita Nyong'o wore on red carpet in 2015.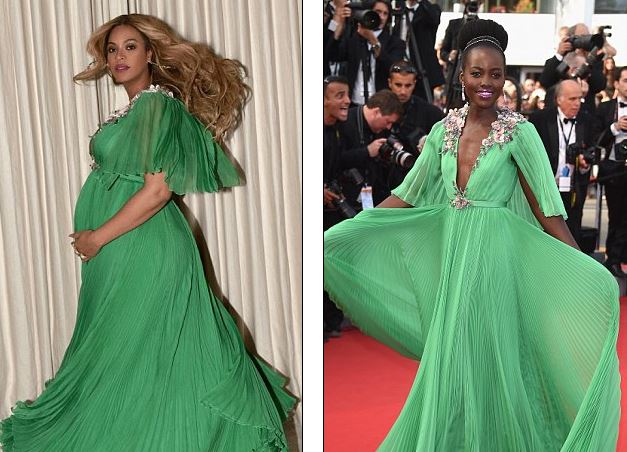 Beyonce modeled a stunning $26,000 green Gucci gown on Thursday as she attended the Beauty and the Beast premiere in LA.
And if the dress looked familiar to some fans, that's because it was worn first by Oscar-winner Lupita Nyong'o in 2015.
During the Cannes Film Festival the Mexican-Kenyan beauty twirled for photographers on the red carpet showing off the delicate layers of the silk-chiffon creation.
So who nailed it deeper and harder, Beyonce or Lupita Nyong'o?