Cristiano Ronaldo walked Edinson Cavani out of this game, helping the Uruguayan to the touchline, but not before the Uruguayan had put Portugal out of the World Cup.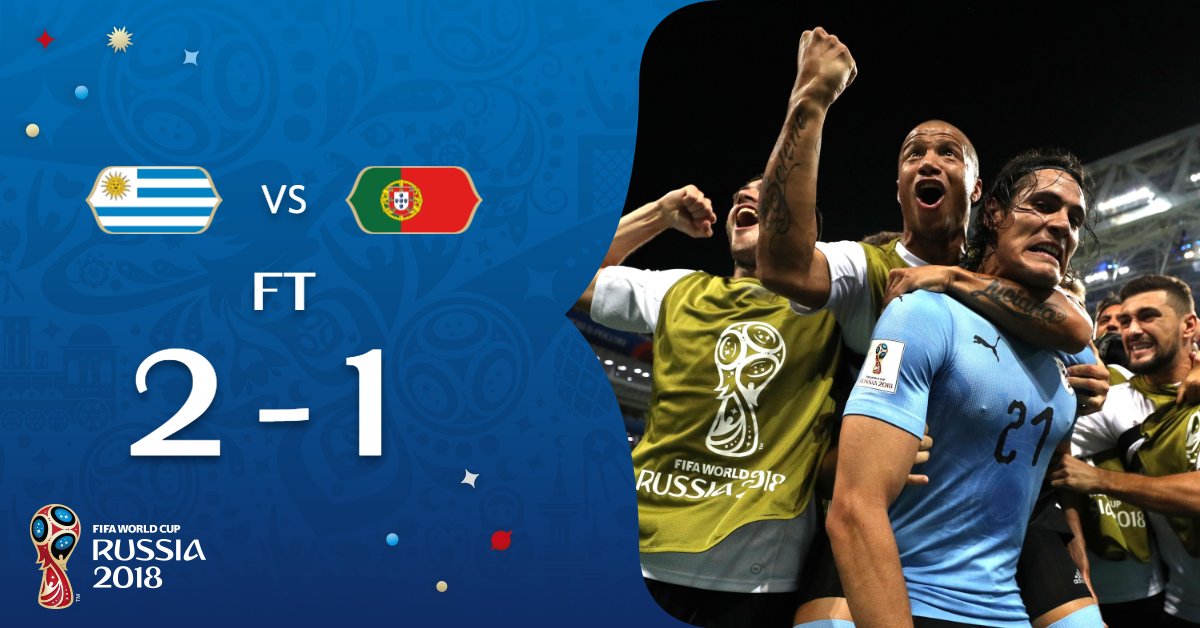 Cavani departed with 20 minutes remaining, slowly making his way around the edge of the pitch, a lost look on his face. His two goals, both of them superb, took Uruguay through to the quarter-finals but it appears unlikely he will be with them when they face France in Nizhny Novgorod on Friday. Twenty minutes later, it was Ronaldo wearing that look: his World Cup is over, too.
As the final seconds ticked away, Portugal threw everything they could at this, their goalkeeper, Rui Patrício, sent forward and almost heading goalwards, the Portuguese bench leaping with every tackle and tumbled, calling for the VAR to rescue them. In the end, it could not. Cavani had gone, sadly, but his two goals brought delight to a resilient Uruguay. Not long before he departed he had put them 2-1 up; not long into the first half he had put them 1-0 up. In between time, Pepe had equalised. But it was Cavani's goals that were decisive – and something special.