Sure, Harper's Bazaar has had some impressive photo spreads over its 150 years. But this may very well be the topper.
The women's

fashion

magazine has upped the ante by photographing Rihanna swimming with -- wait for it -- sharks. Yes, actual sharks. Check out this photo Riri posted on Twitter.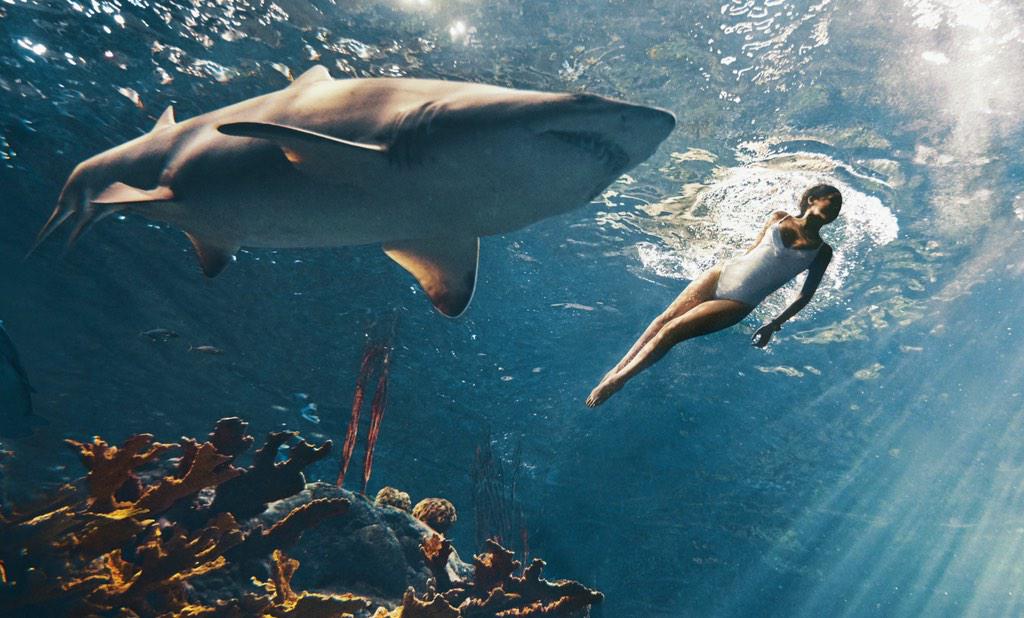 Aided by professional divers -- as well as photographer Norman Jean Roy (also a diver) -- the pop singer braved the risky waters to get the perfect set of submerged snapshots.
The full set of photos will appear in the March issue of Harper's Bazaar, on newsstands later this month. In the meantime, here's some behind the scenes video of the daring underwater expedition.