APC presidential candidate, General Muhammudu Buhari (GMB) was on Al Jazeera some minutes ago and Nigerians on social media are saying the same thing: HE NAILED IT!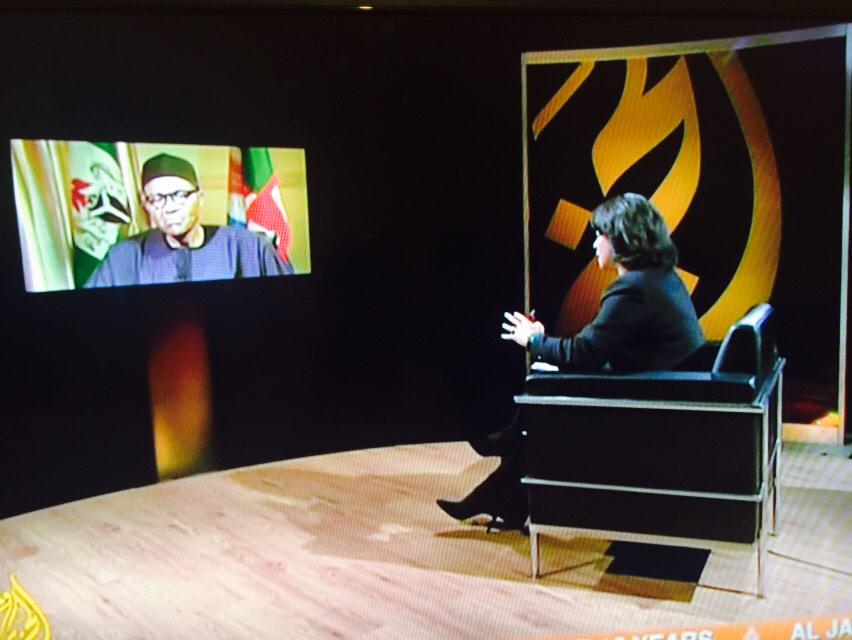 GMB: "I have no evidence that the government is encouraging Boko Haram, but they have failed in their duty to protect Nigerians".
He also made
repeated emphasis on the fact that APC will ask their supporters to remain calm and peaceful.
On corruption, he said he will draw a line: Old cases will continue but from May 29, an accountability system will be put in place.