The 2015 Africa Cup of Nations final between Ivory Coast and Ghana went to penalties today, Sunday Feb.08 2015 following a 0-0 draw after extra time in Equatorial Guinea city Bata.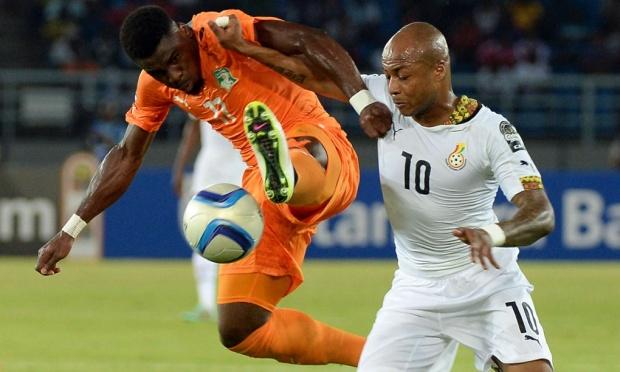 The Ivory-Coast has just claimed the 2015 African Cup of Nations trophy after a dramatic penalty shootout against Ghana in Malabo.
Inseparable after 90 minutes and extra time, Ghana soon looked the winners after bagging their first three penalty kicks but Les Elephants found their bearings and carried the day with the final "sudden death" kick taken by Ivorian goalie Barry against his opponent whose kick he saved
.