Amaka Osakwe, Nigeran, born 1987 is fashion designer and creator of the only African based fashion label named Maki Oh. She leads her womans wear label since 2010 from Lagos and is one of the few Nigerian-based brands that is globally acknowledged. Her designs are wore by celebrities such as Michelle Obama, Solange Knowles, Beyonce, Rihanna, et al.
In an attempt to reverse what has been described as fictionalized feminine value, a fashion designer, Maki Osakwe, employs photography, exhuming relief textures out of prints to create innovative visual contents.
Titled, This Side Up, Osakwe's body of work, which includes mixed media of painting in blind or shield styles and cuttings that exude optical effect,
also adds to the growing strength of the medium as she brings modeling and fashion into the contentious space of feminine rediscovery.
Osakwe's bio says she is one of Africa's leading designers. It says further: "A creative director of the women's wear label, Maki Oh.
Osakwe is known for her cerebral and feminine clothing designs as well as her innovative way of marrying traditional African textiles with a contemporary aesthetic. She is the first and only Africa-based designer whose attires are worn by the FLOTUS, Michelle Obama.
In October 2014, Osakwe was invited to The White House in Washington D.C as a guest of The First Lady for her "Celebration of Design" event featuring Mrs. Obama's favourite designers.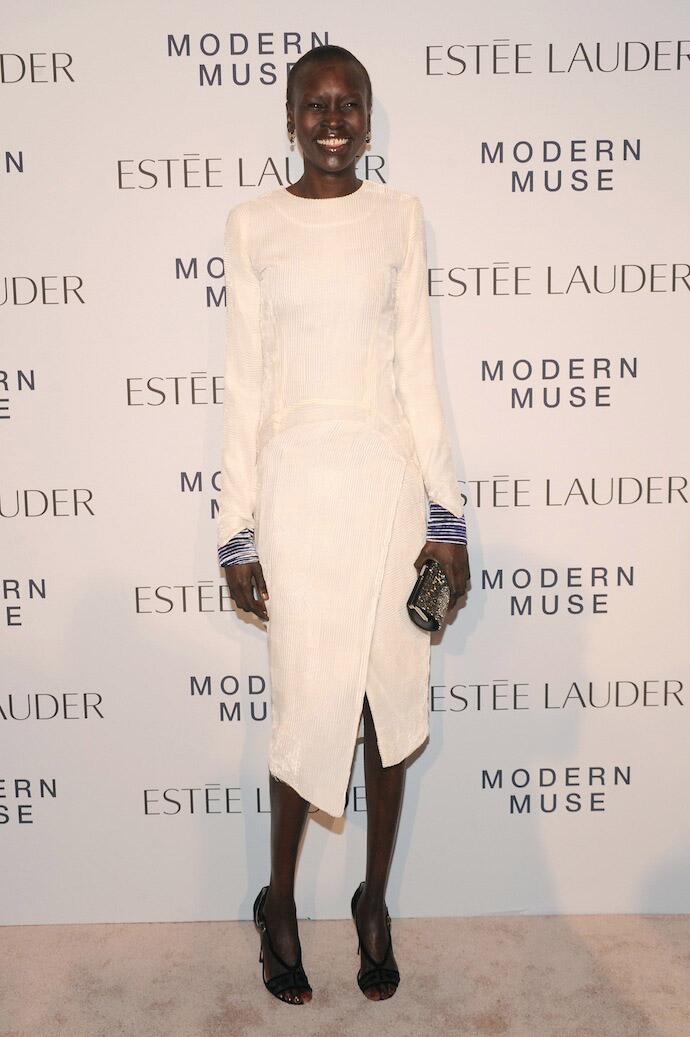 Alek Wek in Maki Oh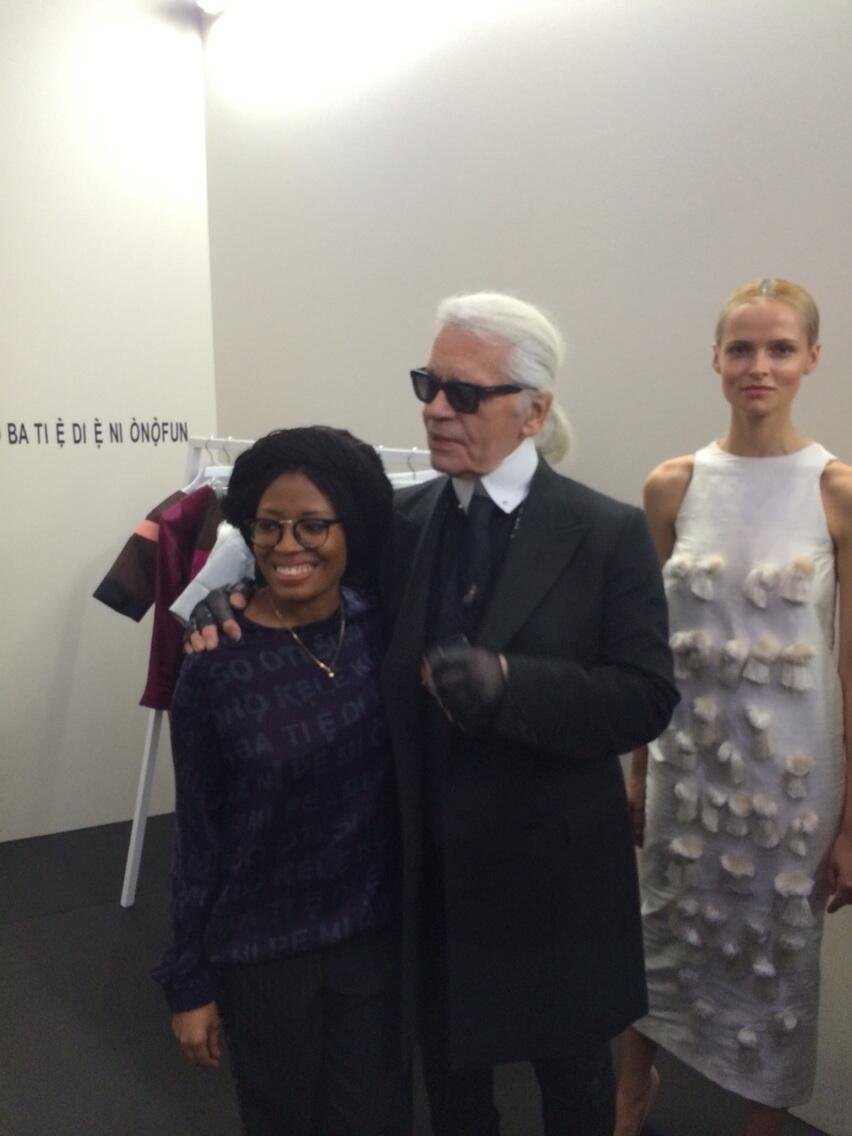 Amaka Osakwe with Karl Lagerfeld