On Monday afternoon, as a nation collectively recovered from the tense, woefully problematic gladiatorial bout that was Super Bowl XLIX, Kim Kardashian took it upon herself to unleash the Kraken—her ass, that is—and impose her copious behind on a foggy, unsuspecting public.
SNEAK PEAK: Kim Kardashian West styled in Prada by Katie Grand for LOVE Magazine. Photo by Steven Klein #BOOM pic.twitter.com/u4E2YcYzxa
— KKW (@MolestMeKardash) February 2, 2015
Yes, a black-and-white photo of Kardashian's moneymaker leaked online. It apparently features in an upcoming issue of the British magazine LOVE that was guest edited by her pal, supermodel Cara Delevingne. Back in January, Delevingne and Kardashian's little sister, Kendall Jenner, were featured on the cover of LOVE in
a passionate embrace
accompanied by the headline, "Kendall on Cara."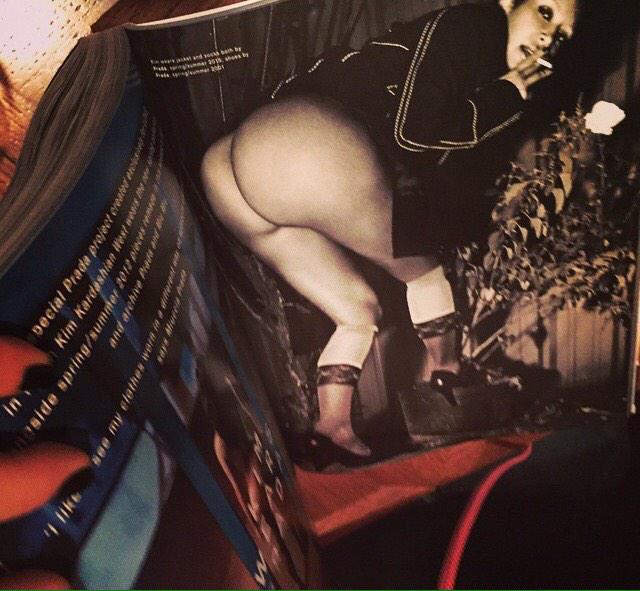 Clearly, Kim's backtracked on her previous stance on smoking.
Smoking cigarettes is disgusting!
— Kim Kardashian West (@KimKardashian) July 30, 2010