Bobbi Kristina Brown's purported husband was turning her against the family of her mother, Whitney Houston, as he allegedly tried to get his hands on her money, DailyMail.com has learned.
Nick Gordon was accused of threatening the late singer's sister-in-law and other close family members as he tried to get a greater share of Houston's wealth, documents obtained by DailyMail.com can exclusively reveal.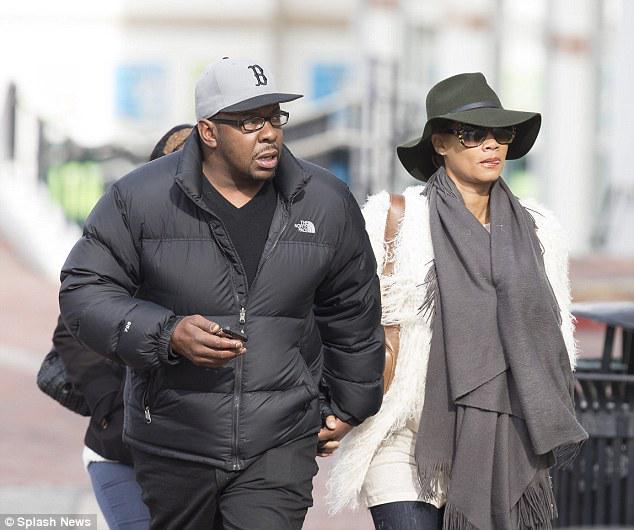 Bobby Brown and wife Alicia Etheredge head towards Emory University Hospital on Wednesday morning to visit his daughter, Bobbi Kristina Brown, who was moved to the facility on Monday
The revelations come as it has emerged that police are looking into the possibility that eye-witnesses may have fled the scene after Bobbi Kristina was found face-down in a bathtub on Saturday.
Roswell Police Detectives are investigating whether people fled before officers arrived and have been asking local businesses if they saw anything suspicious that morning, E! News reported.
The police statement read: 'Mr Gordon and Ms Brown are not pleased with Marion controlling Whitney Houston's estate.
'Marion informed me that Mr Gordon wants Ms Brown's monthly allowance increased. Marion refused to relinquish the money.
'Marion stated that Mr Gordon has turned Krissy against the family and in the process has said threatening statements to Marion and other family members.'
Bobbi Kristina Brown and Nick Gordon claimed they tied the knot in January last year - although her father has since come out to say the couple were never married.
'To correct earlier reports, Bobbi Kristina is not and has never been married to Nick Gordon,' said Bobby Brown's lawyer, Christopher Brown of Brown & Rosen LLC, in a statement on Tuesday.
Their reported union had raised eyebrows as they were brought up together as brother and sister in the same house after Whitney Houston took the troubled boy under her wing when he was 12.
However, the pair dismissed this criticism insisting they are not blood related and that Gordon was never adopted by Whitney Houston, although he described her as his mother.
Marion 'Pat' Houston obtained a court order banning Gordon, 25, from 'approaching within 200 yards' of her, her family, her home or work, calling or sending her letters and 'any other form of contact' from a Fulton County Superior Court judge on April 14th last year.
Mrs Houston claimed Nick Gordon had made threatening comments to her and posted photos of guns, but did not explain further.
Bobbi Kristina's father, Bobby Brown, has also said that he and police are investigating the events that led to his daughter's hospitalization, and even clarified that Gordon was
never actually Bobbi Kristina's husband
even though they referred to each other as husband and wife.
"We are currently investigating the events that led to the hospitalization of Bobbi Kristina," Brown said Tuesday in a statement released by his attorney and obtained by E! News Tuesday.
He added: "To correct earlier reports, Bobbi Kristina is not and has never been married to Nick Gordon."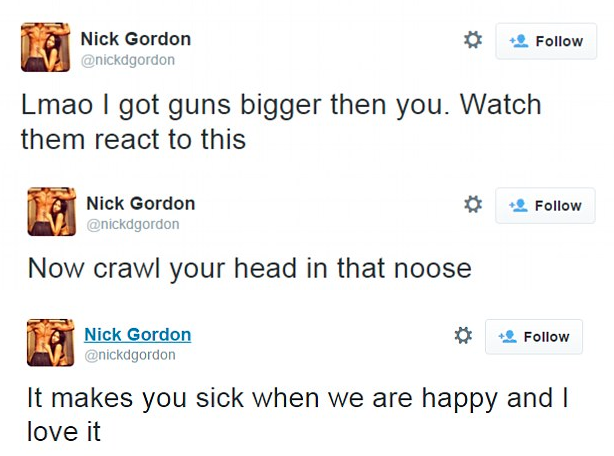 By his side: Brown and Etheredge were joined by Bobby's daughter LaPrincia Brown, 24, on Wednesday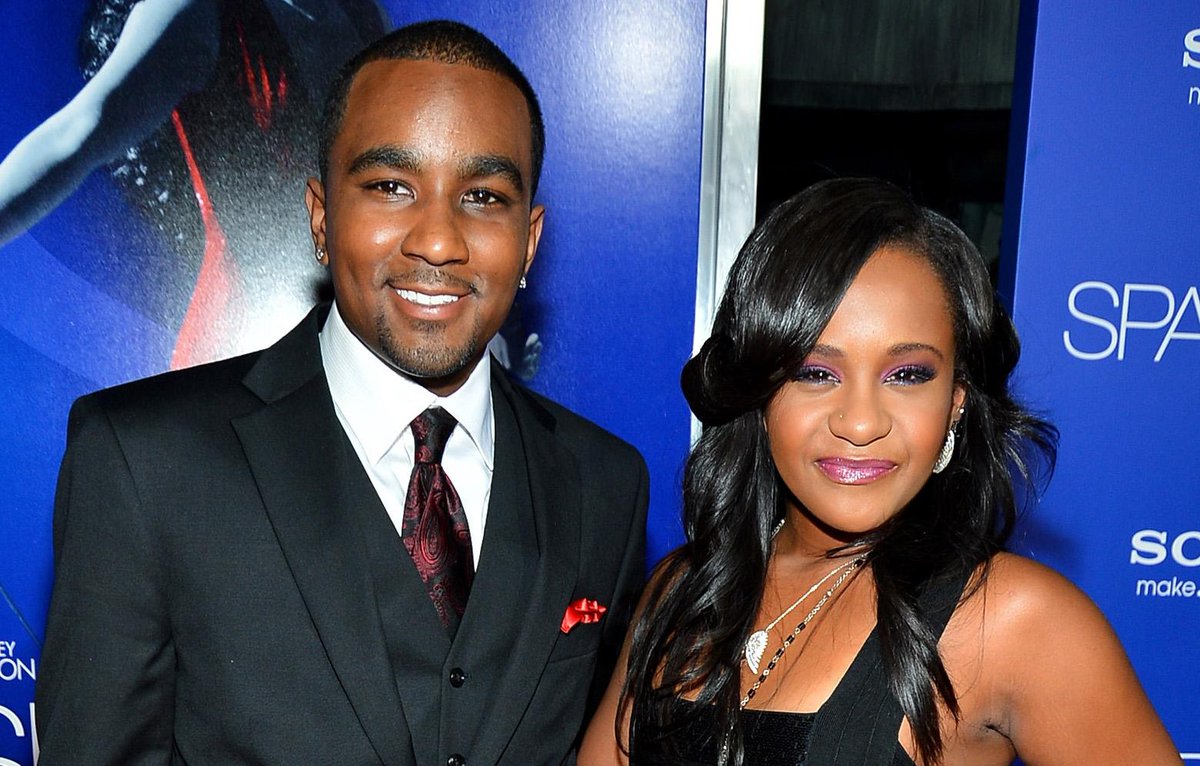 Nick Gordon et Bobbi Kristina