A close friend of Japanese hostage Kenji Goto has given his reaction to the posting online of a video purporting to show his killing by Islamic State.
Japan has reacted with anger and defiance to the video, which appears to show the beheading of Mr Goto by an IS militant.
Mark Tchelistcheff told the BBC: "If this is true, one of the great lights of goodness has gone out in the world".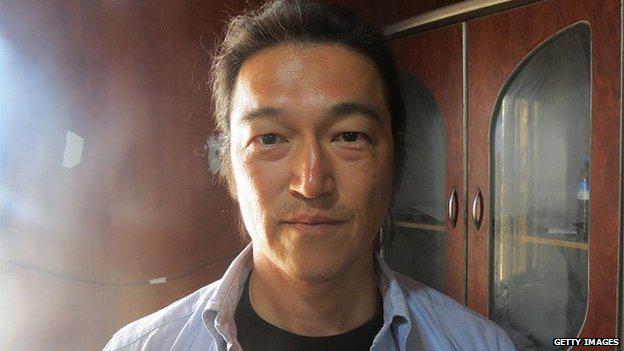 The video, 67 seconds long, was released Saturday as others before it, by ISIS media wing Al Furqan Media, and cannot be authenticated by CNN.
"We are deeply saddened by this despicable and horrendous act of terrorism and we denounce it in the strongest terms," Japanese Prime Minister Shinzo Abe said in Tokyo, according to broadcaster NHK. "To the terrorists, we will never, never forgive them for this act."