He has said many times in the past that he doesn't like to smile for photos because that's not what 'cool' people did in the 1800s.
But on Sunday's Super Bowl game, Kanye West took his grim face a little too far.
The Stronger rapper appeared depressed as fans snapped away at him while he sat in a private box next to wife Kim Kardashian in Glendale, Arizona.
The epic one is the last pic after the cut, THAT will crack y'all up!!
Choi, bros K, try and smile a lil na, biko......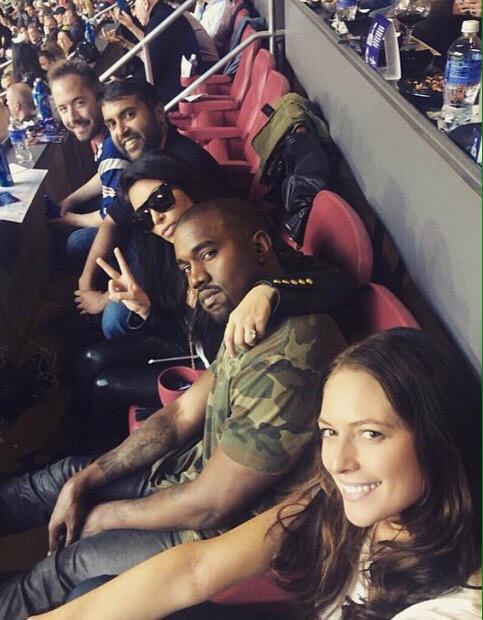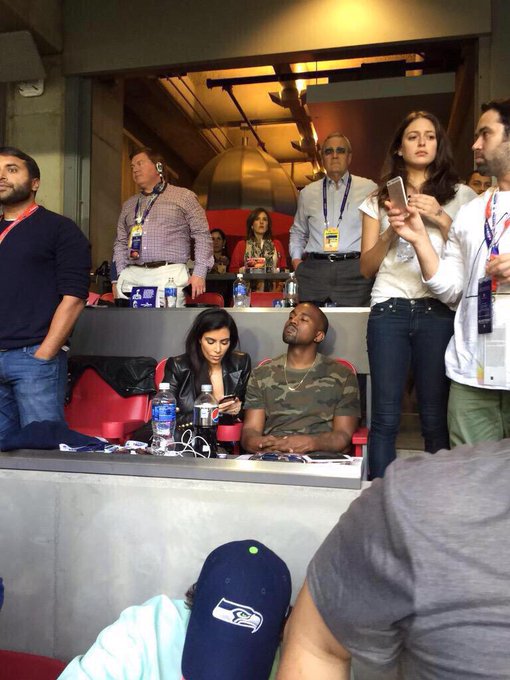 This fan is lucky, she got a good selfie!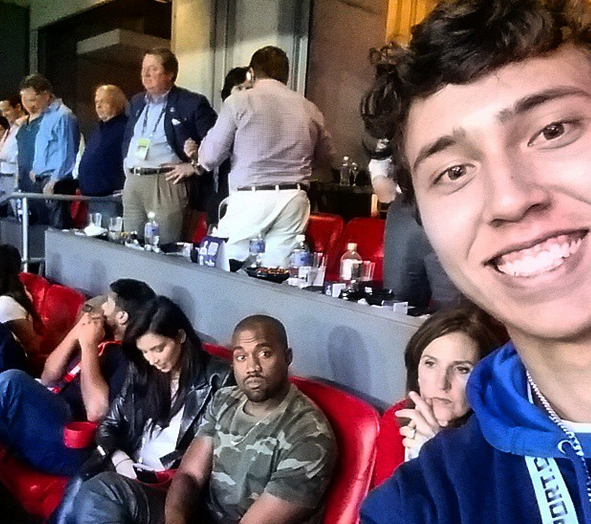 This is just super funny, like Kanye was forced by an older one to go out!!!